Ramadhan Juma Mwatima
Full Stack Developer, CMU-Africa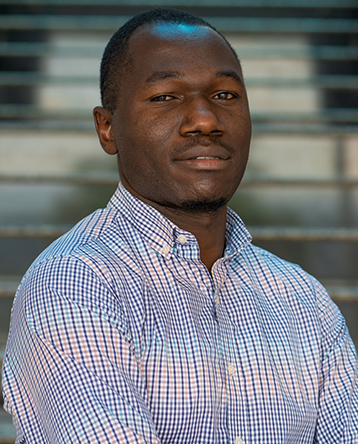 Ramadhan Juma Mwatima is a full stack developer at Carnegie Mellon University Africa. An IT engineer with a background in systems administration and development, Mwatima designs and implements both front-end and back-end of all software systems used by the University. He also manages a group of students supporting the IT team as systems developers and conducts research on new technologies to advise the institution.
Mwatima holds a B.Sc. in computer engineering and information technology from the University of Dar es Salaam in Tanzania, and an M.S. in information technology from Carnegie Mellon University. A CMU-Africa alumnus, he joined the staff in 2017 and is a central point for technical system support to all users, primarily new applicants, and current students. He is passionate about the automation of as many systems as possible to improve not only the students' work but also the growth of CMU-Africa. His current project involves digitizing and automating business processes.
When on leave, Mwatima works with a local tech academy to help children in primary school to gain IT skills, specifically teaching programming. He enjoys the process of understanding the challenges that businesses face to provide sustainable and efficient solutions. 
When he is not in front of a screen, Mwatima enjoys running in the beautiful streets of Kigali and watching football.
Responsibilities:
Development of enterprise software applications
First level support for enterprise apps users
Design support for new software projects