Dan Munyakazi Rwamugenza
IT Support Engineer, CMU-Africa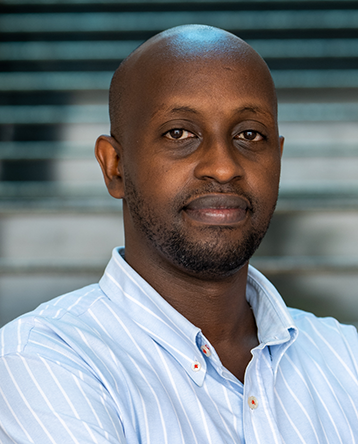 Dan Munyakazi Rwamugenza, is an IT engineer with diverse knowledge in information communication technology with experience in the academic and corporate settings fields. He has worked with different institutions ranging from NGOs, commercial firms, and educational institutes.
Prior to joining CMU, he was working as information technology technician at the International School of Kigali. Preceding professional roles include IT officer at KivuWatt LTD, supervisor at NIDA (Rwanda National ID project), and he has also worked for NGOs including Save The Children International and CHF International.
He believes in making positive changes in the world, one little one at a time, with compassion and continual professionalism, and personal growth.
Responsibilities:
Servers and networking infrastructure
Escalation of IT user support issues
Design and planning for new computing services infrastructure