Flavia Mugire
Admissions and Enrollment Officer, CMU-Africa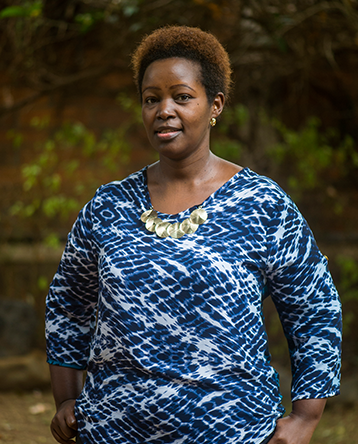 Flavia Mugire is the Admissions and Enrollment Officer at Carnegie Mellon University Africa. A member of the CMU-Africa community since 2012, Mugire began as an Admissions and Administration Officer working in the areas of procurement, administration, and logistics. She went on to become Admissions and Enrollment Coordinator responsible for overseeing operations related to the overall admissions process, where she managed and provided administrative support for the enrollment process, class scheduling, and students' advisors.
In her current position as Admissions and Enrollment Officer, Mugire oversees application verification, evaluation, assessment, and enrollment services. She monitors and communicates the status of all applicants in the application process, which includes verification of submitted documents and generating plagiarism reports. 
Mugire's previous experience includes working for VSO and the Rwanda Civil Aviation Authority. She holds a B.A. in business administration from the Kigali Institute of Lay Adventists and an M.B.A. in sales and marketing from Edinburgh Napier University in the UK. 
With strategic skills and competencies in business administration mechanisms, procurement, logistics management, high-level customer service, and persuasive communication, Mugire is ready to provide thorough and efficient customer service to new students, partners, and faculty. 
In her spare time, Mugire enjoys taking the time to read CMU-Africa student blogs.
Responsibilities:
Prospective student pipeline management
Application data collection and review
Applications support
Student yield support
Student database (S3) enrollments