Sandra Malaika
Program Manager, Mastercard Foundation Scholars Program, CMU-Africa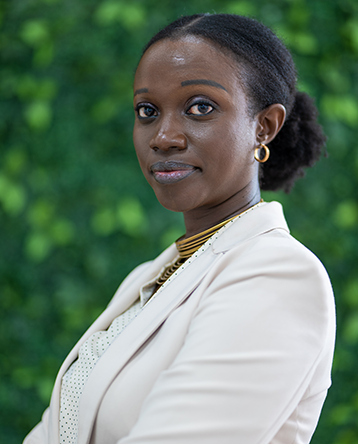 Sandra Malaika joined CMU-Africa in June 2016 when Carnegie Mellon University entered into a partnership agreement with the Mastercard Foundation to educate 125 young brilliant Africans. These students had great academic and leadership potential, but few educational opportunities.
Prior to joining CMU-Africa, Malaika was managing economic growth and good governance programmes at the UK Department for International Development (DFID). She studied business management at the Kigali Institute of Management University and international development at Andrews University.
Malaika enjoys working with young people and is passionate about education and youth empowerment. In her free time, she loves reading, traveling, and listening to music.
Responsibilities:
Scholars management
Scholars program monitoring and compliance
Scholars' student success programming and support Scholars program reporting
Mastercard Foundation scholarship selection lead
Scholars Program reporting