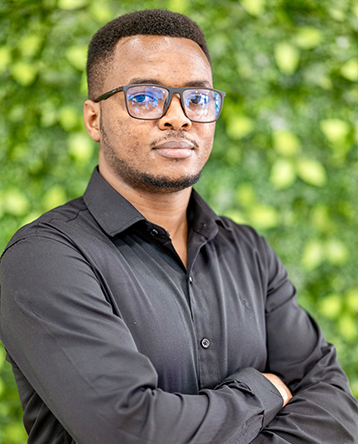 Polycarp Laurent is joining the CMU-Africa team as a data center engineer, holding a bachelor's degree in computer engineering.
He is a technology enthusiast who is highly experienced in IT data center technologies, network and systems engineering, and has solid hands-on experience in designing deploying, testing and troubleshooting of complex computing environments such as IP networks, security devices (firewalls) and Linux servers across multiple vendors such as Cisco, Juniper, Fortigate, PaloAlto, Mikrotik, Huawei, and HP.
Over a number of years, Laurent has been trusted to work with some of the most sensitive and confidential datacenters in Tanzania such as at Sportpesa LTD and the Ministry of Health in Tanzania. He is looking forward to becoming a valuable member of the IT department at CMU-Africa.
Responsibilities:
Servers and Networking infrastructure
Data center cooling and electrical power
Installing and configuring new computing infrastructure