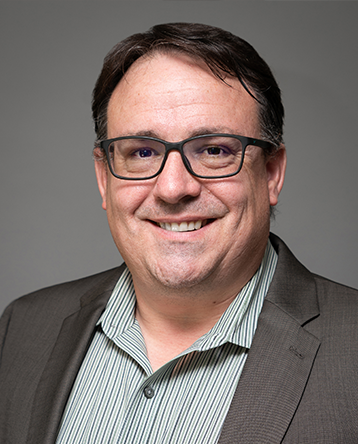 Carl D. Laird is a professor in the Department of Chemical Engineering at Carnegie Mellon University. Laird received his B.S. in chemical engineering from the University of Alberta in 2000 and his Ph.D. in chemical engineering from Carnegie Mellon University in 2006. He completed his postdoctoral studies in the Epidemiology Department at the University of Pittsburgh. Before joining CMU, Laird held faculty positions at Texas A&M and Purdue. He recently served as a principal member of technical staff in the Discrete Mathematics and Optimization, Center for Computing Research at Sandia National Laboratories in Albuquerque, New Mexico.
Laird brings an internationally recognized research program in the field of process systems engineering most known for contributions in high-performance computing techniques for large-scale nonlinear optimization and parallel scientific computing, open-source software development, and successful solution of problems in non-traditional, high-impact research areas, including public health, homeland security and critical infrastructure and energy systems. He is the recipient of several research and teaching awards, including INFORMS Computing Society Prize, CAST Division Outstanding Young Researcher Award, National Science Foundation Faculty Early Development (CAREER) Award and the Montague Center for Teaching Excellence Award. He is also a recipient of the prestigious Wilkinson Prize for Numerical Software for his work on IPOPT, a software library for solving nonlinear, nonconvex, large-scale continuous optimization problems.
Education
2006 Ph.D., Chemical Engineering, Carnegie Mellon University
2000 B.S., Chemical Engineering, University of Alberta
Affiliations
Media mentions
PASA 2023
Chemical Engineering faculty featured at PASI 2023
ChemE's Larry Biegler, Ignacio Grossmann, Carl Laird, and Ana Torres served as instructors and speakers during a four-day intensive course hosted by the Pan-American Advanced Studies Institute on Optimization and Data Science for Net-Zero Carbon and Sustainability (PASI) in Buenos Aires, Argentina.
Laird wins Best Oral presentation award at the ESCAPE 33 meeting in Athens
ChemE's Carl Laird was awarded Best Oral presentation at the 33rd European Symposium on Computer-Aided Process Engineering (ESCAPE 33) in Athens, Greece.