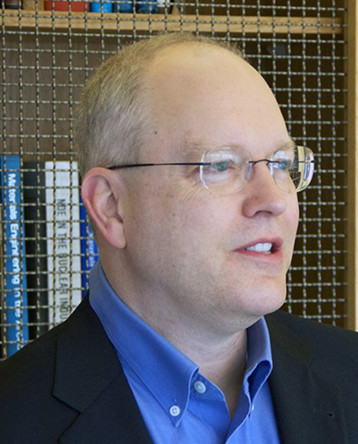 Philip Koopman is an associate professor in Electrical and Computer Engineering with additional affiliations with the Software and Societal Systems Department and the Robotics Institute. He leads research on safe and secure embedded systems and teaches cost-effective embedded system design techniques. He has over 20 years of experience with autonomous vehicle safety, dating back to the Carnegie Mellon Navlab team and the Automated Highway Systems (AHS) program.
Koopman's most recent projects include using stress testing and run time monitoring to ensure safety for a variety of vehicle and robotic applications for research, industry, and defense applications. He has additional experience with automotive and industrial functional safety, including testifying as an expert in vehicle safety class action litigation and consulting to NHTSA. He is a co-founder of Edge Case Research, which provides tools and services for autonomous vehicle testing and safety validation.
His pre-university career includes experience as a US Navy submarine officer, an embedded CPU designer at Harris Semiconductor, and an embedded system architect at United Technologies. He is a senior member of IEEE and ACM, and a member of SAE.
Software Safety for Autonomous Vehicles
Self-Driving Cars Safety Tips Playlist
Education
1989 Ph.D., Computer Engineering, Carnegie Mellon University
1982 Master of Engineering, Computer and Systems Engineering, Rensselaer Polytechnic Institute
1982 BS, Computer and Systems Engineering, Rensselaer Polytechnic Institute
Media mentions
Pittsburgh Post-Gazette
Koopman talks self-driving car safety
ECE's Philip Koopman talked with the Pittsburgh Post-Gazette about the importance of safety regulations when testing self-driving cars amid local company Argo AI's decision to form an independent safety council. "Its always good to see an autonomous vehicle company getting independent advice because independence is absolutely essential for safety," he says.
Jalopnik
Koopman quoted on autonomous driving safety measures
ECE's Philip Koopman was quoted in Jalopnik about safety measures after CMU researchers looked into a recent crash by an autonomous TuSimple tractor trailer. "This information shows that the testing they are doing on public roads is highly unsafe," he says.
Multiple outlets
Koopman quoted by multiple outlets on AV safety
With Autonomous Vehicle (AV) testing ramping up and the release of the National Highway Traffic Safety Administration's latest report, ECE's Phil Koopman has been quoted in a number of articles from various outlets including CBS News, The Washington Post, The Pittsburgh Post-Gazette, and Jalopnik.
Yahoo! News
Koopman quoted on AV safety
ECE's Phil Koopman was quoted by Yahoo! News about the safety of autonomous vehicles after Tesla released "assertive mode," where the AV would copy poor driving habits many humans maintain. This story also appeared on CNBC's website.
The Guardian
Koopman quoted on AV technology
ECE's Phil Koopman was quoted in The Guardian on autonomous vehicle technology safety. "Safety isn't about working right most of the time. Safety is all about the rare case where it doesn't work properly," says Koopman.