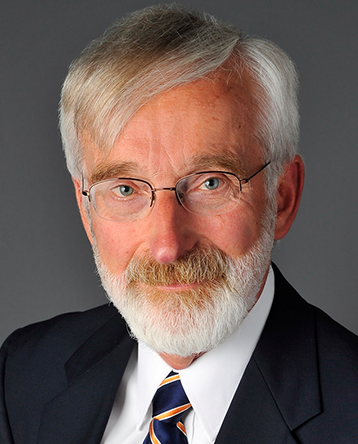 Alex Hills and his team built the world's first big Wi-Fi network. As described in his book, Wi-Fi and the Bad Boys of Radio, the team overcame major obstacles to create the first wireless campus.  It was an unheard of idea when Hills started the project in 1993.  The new network, which came to be called "Wireless Andrew," was the prototype used by many others to build Wi-Fi networks now in use around the world.
Before he joined Carnegie Mellon, Hills spent several years living in remote areas of Alaska and working to provide modern broadcasting and telecommunications services to the many small villages spread across the big state. He fought Alaska's difficult weather and terrain, and helped to persuade some reluctant executives, in order to make the services possible. He tells of these adventures in his new book, Finding Alaska's Villages: And Connecting Them.
Hills is actively involved in international development. As a senior advisor to the "Technology Consulting in the Global Community" program, he works with Carnegie Mellon students on a broad array of projects in developing nations. This work is described in his book Geeks on a Mission. It was the subject of his keynote speech at the 2015 Information Networking Institute graduation ceremony.

Hills has served as vice provost and chief information officer at Carnegie Mellon, founding director of the university's Information Networking Institute, Alaska's Deputy Commissioner of Administration and chief telecommunications official, and a U.S. Army officer and company commander in South Korea.
Education
1979 Ph.D., Engineering and Public Policy, Carnegie Mellon University
1969 MS, Electrical Engineering, Arizona State University
1964 BS, Electrical Engineering, Rensselaer Polytechnic Institute