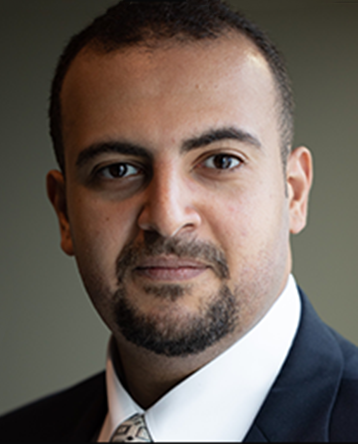 Based out of Pittsburgh, Mohamed brings over 10 years of industry experience in Big Data, Cloud Computing, Artificial Intelligence and Machine Learning. He has worked in the domain of information technology consulting in both hands-on and leadership roles. Prior to joining the INI, Mohamed founded Analytics 4 Everyone LLC, a Pittsburgh-based data science firm that focuses on building solutions for addressing data analytics problems.
In addition, Mohamed has served in a few professional committees. In the Project Management Institute, he served as a member of the Thesis Grant Program, Sponsored Research Program and Young Professional Award Application Evaluation program, where he received the Appreciation for Excellence recognition in two consecutive years. In 2019, Mohamed received the STAR award for outstanding consulting performance from CGI. He has also served as a reviewer for the IEEE Systems journal, where he reviewed articles relevant to Artificial Intelligence.
Mohamed earned his D.Eng. from George Washington University in 2018, where his research focused on leveraging Artificial Intelligence to build resilient safety-critical systems. In 2019, Mohamed started his teaching career at the University of Pittsburgh.
Education
2019 D.Eng., Engineering Management and Systems Engineering, George Washington University
2014 M.S., Computer Science, Maharishi International University
2011 B.S., Information Technology, Minufiya University