Ahmed Biyabani
Associate Teaching Professor, CMU-Africa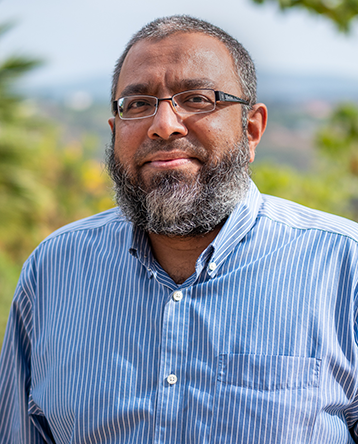 Ahmed Biyabani is an associate teaching professor in the College of Engineering at Carnegie Mellon University Africa.
His current teaching and research interests range from programming and networking through embedded ML and AI, to digital transformation and entrepreneurship. One of the initiatives he is pursuing aims to use different smart sensors and cloud computing technologies to promote remote medicine and health care, particularly in Africa.
Biyabani joins Carnegie Mellon after a career spanning more than two decades in the semiconductor industry in the US and Japan, as well as teaching and management consulting in Saudi Arabia. He has been involved with three technology startups in various roles. He holds a SB in electrical engineering and computer science from the Massachusetts Institute of Technology and MS and Ph.D. degrees in electrical and computer engineering from Carnegie Mellon.
Education
Ph.D. Electrical and Computer Engineering, Carnegie Mellon University
MS Electrical and Computer Engineering, Carnegie Mellon University
SB Electrical Engineering and Computer Science, Massachusetts Institute of Technology
Media mentions
CMU-Africa
Afretec planning grants announced
The African Engineering and Technology Network, led by CMU-Africa, awarded six planning grants to research collaborations that will lead to socio-economic impact and focus on driving inclusive digital growth on the continent.