Carnegie Mellon researchers are developing new devices and technologies to create a permanent solution to chronic lung disease. The team is focused on changing the way patients will one day be able to receive respiratory support: years of support in the comfort of their own home.
Bioengineered lungs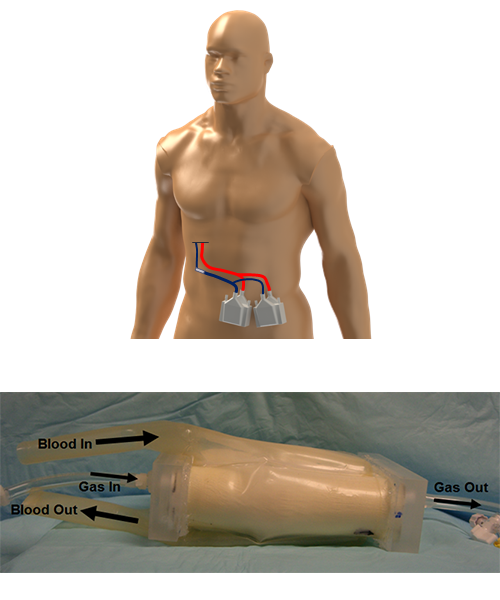 Destination therapy: artificial lungs
Only a small fraction of patients who need a lung transplant will ever be placed on the waiting list. Thus, our group is developing permanent means of respiratory support for patients with chronic lung disease. To achieve this, we need to expand the useful lifetime of artificial lungs to allow permanent, home-based support. Projects in this area include development of compact, highly biocompatible artificial lungs; various means to slow blood clotting within these devices; and biofabricated, tissue-based lungs.
Publications: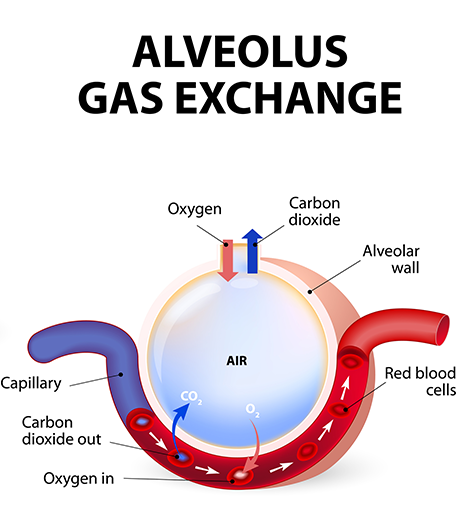 Tissue-based lungs
Carnegie Mellon innovation in soft-tissue 3D bioprinting now makes it possible to design, print, and manufacture devices made solely from soft-tissue or a mix of soft-tissues and man-made biocompatible polymers. Professors Keith Cook and Adam Feinberg are applying these innovations to construct and test tissue-based lungs that are designed to have far greater biocompatibility and durability than artificial organs.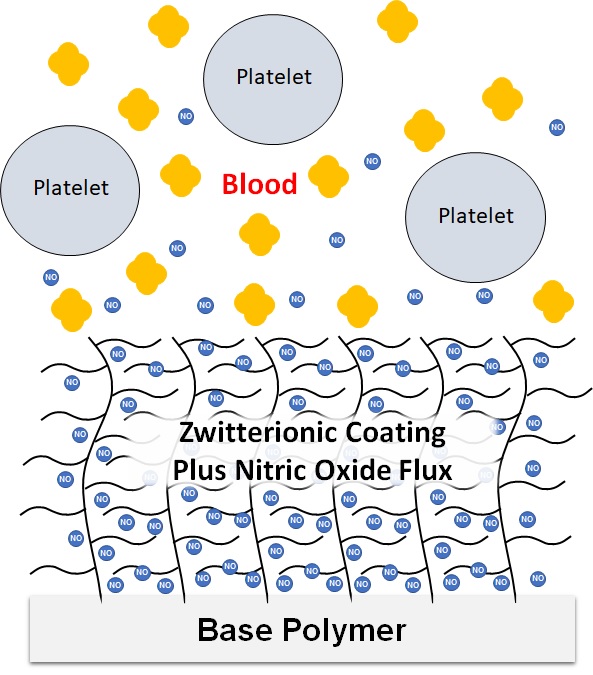 Biomaterials approaches to eliminating blood clotting
Current methods of artificial organ anticoagulation focus on systemic anticoagulating that reduces coagulation in the artificial device and the patient equally. This leads to an uncomfortable medium with both bleeding complications and progressive artificial organ failures that risk patient death. Our solution is to create biomaterials that feature multiple means of surface-focused rather than systemic anticoagulation. In this way, clot formation is slowed within the device but not the patient. Current work in this area focuses on combining ultralow fouling zwitterionic coatings, surface release of the endothelium's short-acting platelet inhibitor nitric oxide (NO), and new drugs that act only at the biomaterial surface.
Publications: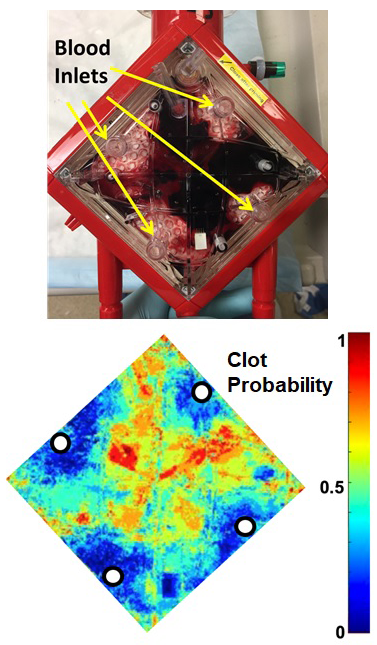 Computational modeling of clot formation in artificial lungs
Long-term, blood-bearing artificial organs fail due to clot formation, but there are no means to accurately predict where and how fast clots will form. As a result, device designers make subjective, largely qualitative assumptions in order to design their devices. Carnegie Mellon University researchers are attempting to remedy this problem by applying computational models of clot formation to artificial lungs and other devices.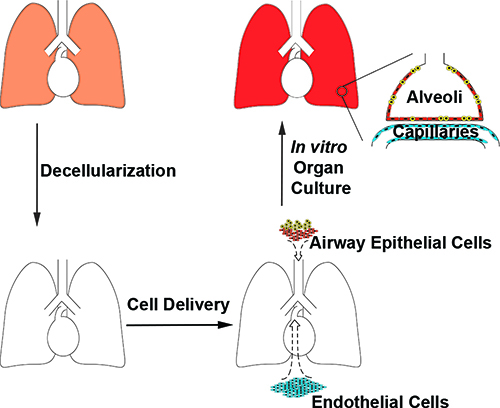 Transplantable lung grafts
Decellularized organ scaffolds preserve the fine organ-specific microanatomy, which enable bioengineering of transplantable lung grafts with patients' own cells. This emerging technology may one day alleviate the shortage of donor lungs for transplantation. Carnegie Mellon researchers are working on solving some of the fundamental challenges in the engineering of viable and functional lung grafts, including deriving endothelial and epithelial cells with authentic pulmonary-specific features from patient-derived cell sources, and developing chemoselective approaches to functionalize decellularized biomaterials to boost their regenerative potentials.
Publications: 
Explore Other Research Topics