Carnegie Mellon researchers are developing advanced, 3-D "bioprinters" that are able to print soft biomaterials and cells within three-dimensional tissue constructs or even whole organs.
Advanced 3-D bioprinting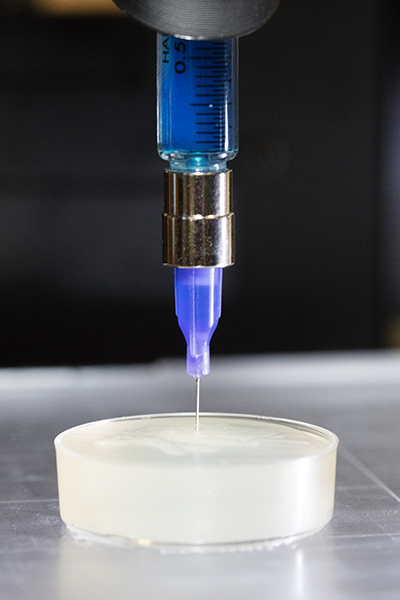 Advanced bioprinters and printing techniques
The number of patients on an organ transplant waiting list highly outnumbers the amount of organs available, leading to thousands of organ failure deaths each year. Carnegie Mellon researchers are developing advanced "bioprinters" -- 3-D printers that are able to print soft biomaterials that may someday lead to the printing of organ parts, or even whole organs, that are compatible with the human body.
Publications: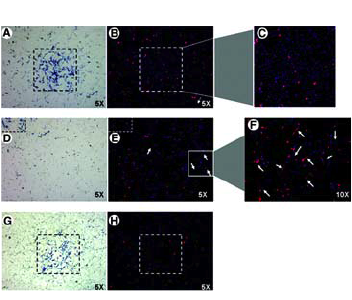 Organ-specific bioprinting bioinks
All tissue-forming cells require direct binding to extracellular matrix (ECM). The ECM "scaffold" provides a 3D matrix for spatial organization of the cells and three forms of ECM-to-cell communication. First, ECM structural constituents bind to cell surface integrins and other ECM receptors, which enable cell attachment while also acting as signaling molecules. Second, peptide/protein hormones and their modifiers are immobilized within the ECM and signal cells via their own cell surface receptors. Third, extracellular vesicles (EVs), immobilized within the ECM, deliver a wide variety of cargo constituents to signal cells, including miRNA, growth factors, cytokines, transcription factors, enzymes and lipids. Carnegie Mellon University researchers are thus developing custom, printable ECM bioinks that contain cell binding ECM molecules, growth factors, and, EVs that can be printed into organ constructs.  Where applicable, these bioinks are being customized for the type of organ or tissue being developed.
Publications:
Explore Other Research Topics