RK Mellon Foundation establishes Manufacturing Futures Institute
Lynn Shea
May 19, 2021
A $150 million Richard King Mellon Foundation grant includes funds to establish the Manufacturing Futures Institute that will allow Carnegie Mellon University and the College of Engineering to expand innovation for advanced manufacturing in Pittsburgh and the nation.
A $30 million commitment will expand the Manufacturing Futures Initiative into the Manufacturing Futures Institute (MFI). As a permanent organization supporting manufacturing activities across the entire campus and managed by Carnegie Mellon College of Engineering, the newly established institute will have both the long-term vision and funding to address the complex challenges facing U.S. and global manufacturing and enhance economic development. Half of the grant will create an endowment to sustain the MFI in perpetuity.
The Richard King Mellon Foundation's transformational investment will support science and technology programs at Carnegie Mellon. This latest chapter in the decades-long relationship between the two organizations represents a significant acceleration of activity in three fields that have been key to Pittsburgh's 21st century renaissance and are central to CMU's future in the sciences, advanced manufacturing, and robotics.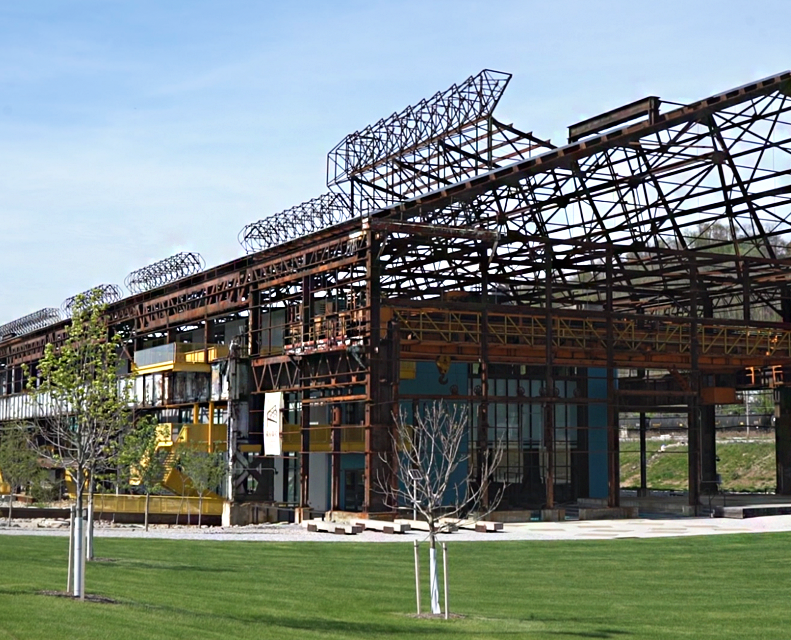 Launched in 2016 with a lead $20 million grant from the Richard King Mellon Foundation, the Manufacturing Futures Initiative has led groundbreaking research in the digital transformation of manufacturing and catalyzed more than $300 million in funding across Carnegie Mellon. This new visionary grant will allow the university to expand the work to create the Manufacturing Futures Institute.
"We know that industrial cities and their workers in the U.S. have been greatly affected by the downturn of jobs in manufacturing since their peak in 1979. But we've seen how the ingenuity created by corporate, government, nonprofit, and university partnerships in Pittsburgh have begun to make a profound positive impact," said Gary Fedder, director of the Manufacturing Futures Institute. "Through this investment by the Richard King Mellon Foundation to create a sustainable, permanent Manufacturing Futures Institute, CMU will feed a humming engine of innovation for advanced manufacturing, not just for Pittsburgh but for the nation."
The Manufacturing Futures Institute's goals will be to develop state-of-the-art advanced manufacturing equipment and processes; build collaborations between CMU researchers, industry and government organizations; fuel entrepreneurship through startups and spin-off companies; strengthen the ecosystem for technology transfer to industry partners; and collaborate to expand high-tech workforce training for the Pittsburgh region's residents. MFI will partner with large manufacturing corporations, small and medium-sized regional businesses, and work with K-12 students and teachers to ensure that the future of advanced manufacturing provides opportunities across the board.
The grant is the latest commitment to be announced as part of Make Possible: The Campaign for Carnegie Mellon University. The multiyear effort aims to raise $2 billion in private philanthropy to support CMU's strategic priorities across the university and its seven colleges and schools. To date, more than 52,000 supporters have contributed more $1.66 billion in support of the university.
For media inquiries, please contact Lynn Michelangelo Shea.