Producing globally competitive technology talent in Africa
Afretec is developing and progressing teaching and learning methodologies to prepare African engineering students with the skills and capabilities required for digital transformation.
One of the founding pillars of the Afretec Network is a commitment by members to enhance engineering and technology teaching and learning excellence on the African continent. This is important in order to develop faculty, instructors, and students so that these individuals are better equipped to build an Africa poised for inclusive digital transformation. Through this pillar, members commit to creating a platform of shared excellence that enhances teaching and learning in Africa. This is done through promoting and sharing pedagogical and andrological best practices, student-focused programs, and co-creating new programs between university members.
This pillar will also provide opportunities for university members to engage in deep collaboration through staff, faculty, and student mobility. Activities will be determined by members each year in order to ensure that the Afretec Network responds to the most critical opportunities for university members.
Some of the activities launched under the teaching and learning pillar of the Afretec Network include:
Faculty enrichment program
This week-long program is held bi-annually and provides engineering and technology teaching faculty members an opportunity to both learn and share effective teaching methods and approaches. The program is hosted by CMU-Africa and led by the Eberly Center for Teaching Excellence and Educational Innovation. Network members may nominate faculty/instructors to attend this program on scholarships. The program may be hosted at and co-delivered by network member universities. 
During the program, faculty learn how to adapt evidence-based teaching practices and strategies to their own teaching content. Faculty also have the opportunity to discuss these topics with colleagues from across Africa.
By the end of the program, faculty will be able to:
Articulate goals as an educator
Explain several principles of learning
Describe instructional strategies that promote these principles of learning
Apply the Course Design Triangle to teaching
Formulate ways to use learning data and continue innovating in teaching
Bridge program
This program is held bi-annually to help prepare high-potential engineering undergraduate students for graduate study. The program focuses on both technical and professional skills. Network members may nominate students to attend this program on scholarships and this program may be hosted at and co-delivered by network member universities.
Online certificate program
CMU-Africa, on behalf of the Afretec Network, has been commissioned to design and develop an online certificate program in Artificial Intelligence and Machine Learning. The intent of this initiative is to increase access to quality technical content on the African continent. This program will be offered as open source to all Afretec members, who will use the program to supplement existing teaching or as a standalone online certificate program.
Upcoming opportunities
To be announced
Impact
>160 high-potential students
African engineering and technology students trained through the bridge program

>75 African faculty
Faculty from over 15 countries and 16 institutions trained through the faculty enrichment program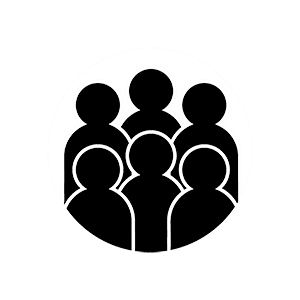 >1,000 new African students
Online program aimed to provide access to 1,000 new African students