Bola Oboh
Deputy Vice Chancellor, University of Lagos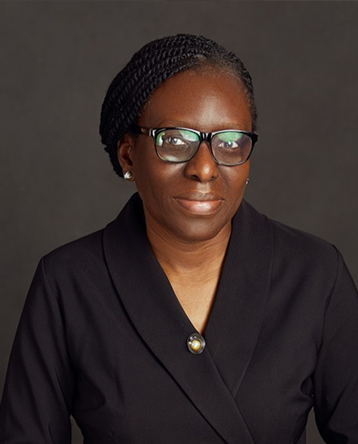 Bolanle Olufunmilayo Oboh is a professor of genetics in the Department of Cell Biology and Genetics, Faculty of Science, as well as the deputy vice-chancellor at the University of Lagos.
A biologist and plant scientist by training, she is a specialist in the biodiversity studies of local vegetables, tree crops, and small ruminants, especially goats.
Oboh is a thoroughbred researcher, whose experience in project delivery and management cuts across various sectors of the Nigerian economy. She has been on many projects, successfully delivered in many states of Nigeria, some of which are: compliance monitoring of environmental impacts of artisanal mining in Ekiti State for the National Environmental Standards and Regulations Enforcement Agency (NESREA); the environmental impact assessment of BUA Cement Factories in Edo and Sokoto States; the environmental impact assessment for integrated waste management Project for INTOL-JPI in Apa, Badagry, Lagos State; and environmental impact assessment for NNPC Floating Station on Oluwa River, Arogbo, Ege-Odo LGA, Ondo State.
She was a resource person for the development of guidelines for oil spill recovery, clean-up, remediation and damage assessment for the National Oil Spill Detection and Response Agency (NOSDRA), and has served as consultant to the federal and state governments of Nigeria and to many private establishments. >Oboh is the immediate past director of the Office of Research and Innovation.