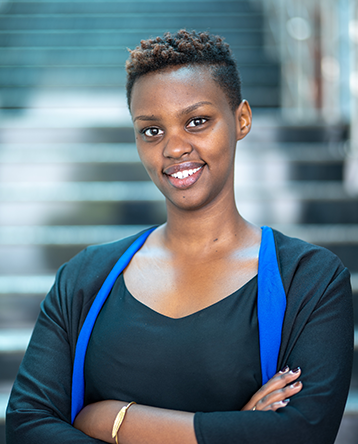 Benita Gwaneza holds a Bachelor of Arts degree in healthcare management with a concentration in global perspectives from Southern New Hampshire University through Kepler. As a scholar, she had experience as a teacher in kindergarten and in the preparation program of Kepler candidates, and also in logistics in both roles. Now for the last four years she has worked at Health Builders in the role of an administrative and operations assistant. In this role she has assisted the executive director, managed operations and finances, and maintained the donor database and communication with the external audience.
She is passionate about education and the youth, and in her free time she is a youth leader in a faith-based youth group and participates in different charity events. She is always in for planning out meetups with her friends/family.
Her aim, both in her career and personally, is to put her talents and possession to use to help humanity especially to the most vulnerable: children.