Open hours
TechSpark hours of operation:
Monday – Thursday 9:00 a.m. - 11:00 p.m.
Friday 9:00 a.m. - 9:00 p.m.
Saturday & Sunday 12:00 p.m. - 6:00 p.m.*
*Woodshop, fab lab, open. Metal shop closed.
Carnegie Mellon's U.S. locations observe 10 official holidays. TechSpark is closed on these days.
For specific availability of equipment within these times, use the reservation and request system.
Facilities layout
This layout shows the location of rooms within the facility. To use the equipment in these rooms, review the method to access equipment. For the TechSpark's professionals to use the equipment on your behalf, connect to the professional services.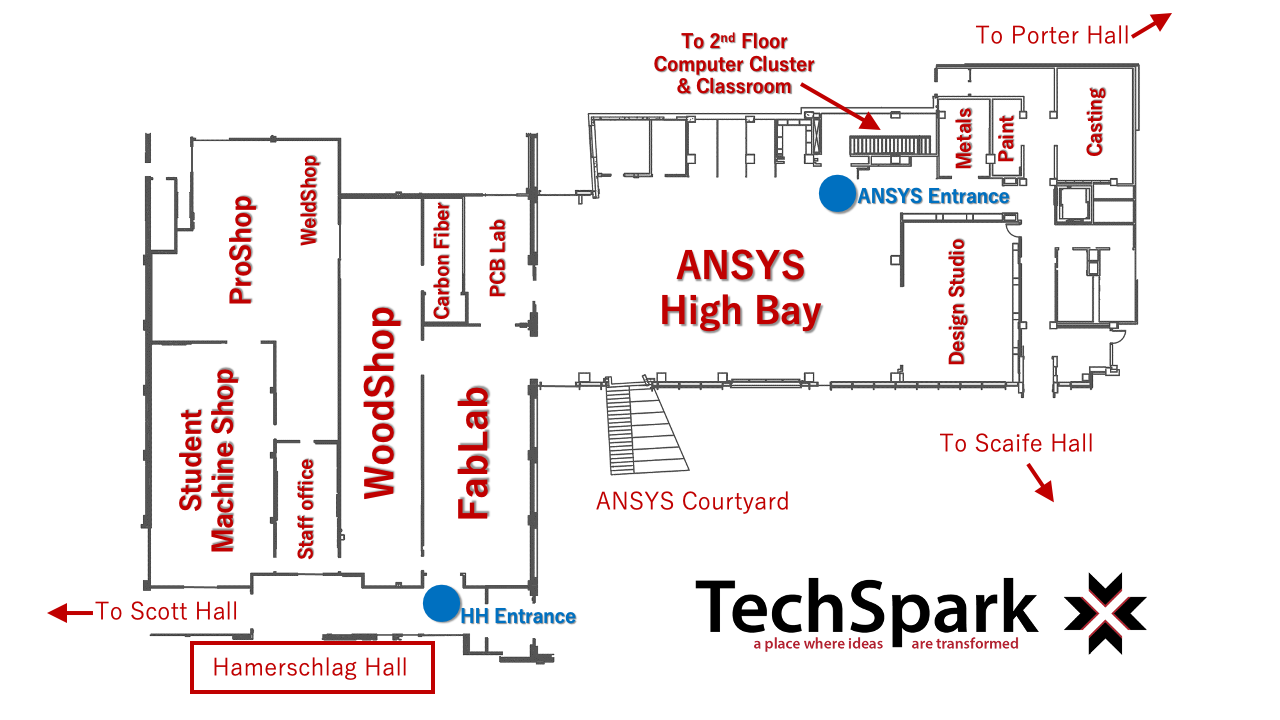 Location
Tech Spark is located on the C-level of historic Hamerschlag Hall and new ANSYS Hall on Carnegie Mellon University's Pittsburgh Campus.
View a 360 tour of ANSYS Hall, including Tech Spark spaces.
Get more detailed parking information and directions.
Note: Public parking is available on Frew Street.