Open hours
TechSpark hours of operation:
Monday – Thursday 9:00 a.m. - 11:00 p.m.
Friday 9:00 a.m. - 9:00 p.m.
Saturday & Sunday 12:00 p.m. - 6:00 p.m.*
*Woodshop, fab lab, open. Metal shop closed.
Make an equipment or machine reservation. Use your AndrewID and password to log into CMU's FBS software.
Carnegie Mellon's U.S. locations observe 10 official holidays. TechSpark is closed on these days.
Facilities layout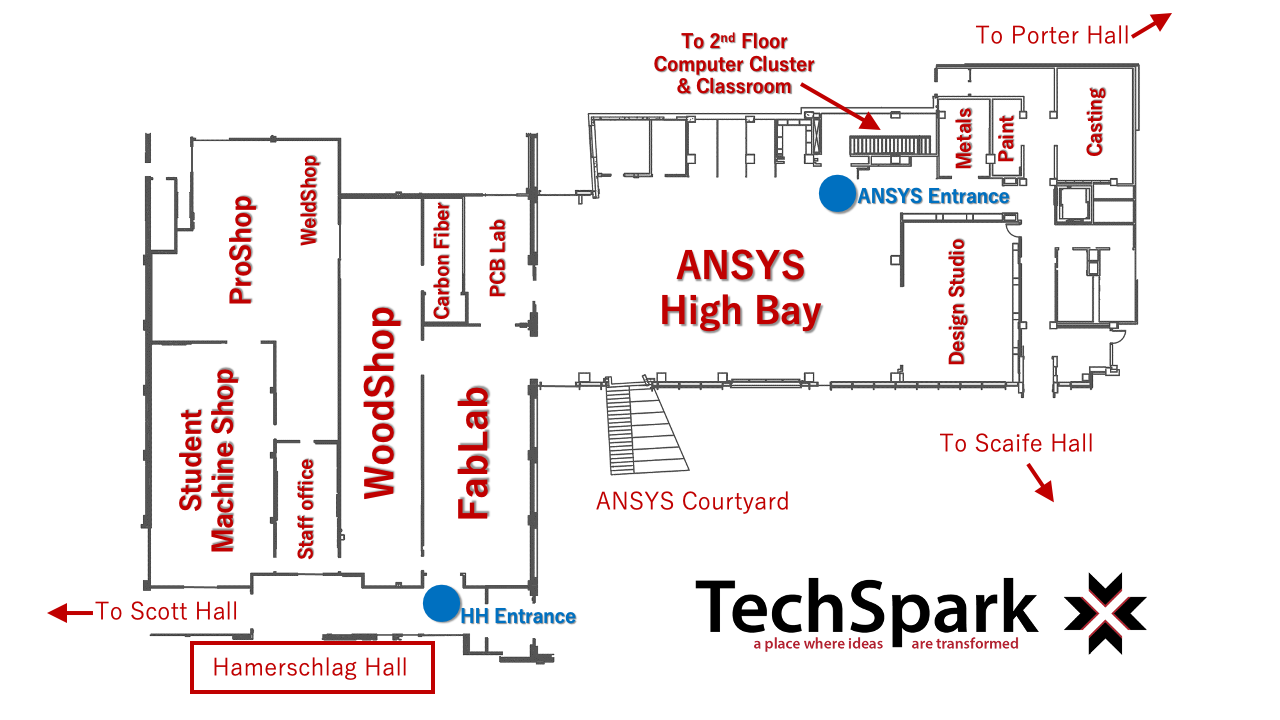 Location
Tech Spark is located on the C-level of Hamerschlag Hall and in ANSYS Hall on Carnegie Mellon University's Pittsburgh Campus.
Get more detailed parking information and directions. Hamerschlag is labeled HH on the campus map.
Public parking is available on Frew Street.