The FabLab is available to anyone associated with Carnegie Mellon University. However, certain trainings are required to use the laser cutters. 3D printers are available for open access but require a job submission through our service program. Uasge of the laser cutters requires the completion of 24-105 or 24-104.
Undergraduate/graduate training
Using laser cutters requires the completion of:
or
Open lab/part creation process
You must have completed training to access laser cutters.
Open lab is offered in between class. (No open lab during 24-105/104).
Full-time staff workers are always available for consultation/support.
Students must clean up work area and return all tooling when done. (Those who do not comply will be suspended from the lab.)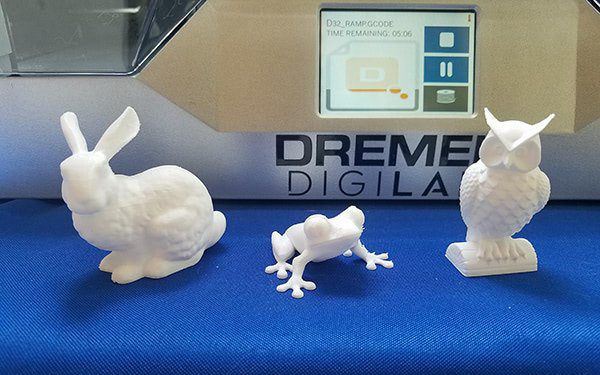 FabLab service process
The FabLab is actively involved in the fabrication of custom print/laser cut parts for educational, personal, and research projects. Our experienced staff can advise you on the feasibility and cost associated with any project.
Contact Ryan Bates or Jen Hitchcock to set up an FBS account (if you don't have one) or if you have questions.
Accept invite and submit your request through FBS, our job submission site.
Be prepared with Oracle #/pay alias, solid part files, dxf, quantity specs, material, etc.
A student worker or staff member will contact you when your parts are complete.
Please note:
Material must be provided for laser cut parts.
You will be charged for 3D print filament expenses.

$0.50 / gram (Dremel, Form)
$1.25 / gram (F170, Elite)