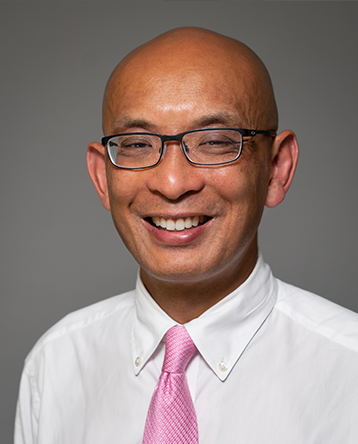 Conrad Zapanta earned his bachelor's degree in mechanical engineering (option in biomedical engineering) at Carnegie Mellon University in 1991 and earned his doctorate in bioengineering at Penn State University in 1997.
Zapanta was a visiting professor of engineering at Hope College (Holland, MI) and Austin Community College (Austin, TX). He was a faculty member at Penn State, where his research focused on cardiac assist devices for smaller adults and children. Zapanta also worked for Sulzer Carbomedics in the research and development of prosthetic heart valves. He has taught laboratory and design classes since joining the CMU engineering faculty in 2006. He served as associate department head for education in the Biomedical Engineering department from 2009-2022, where he supervised all phases of the biomedical engineering curriculum. His research interests are in cardiovascular medical devices and biomedical engineering education.
He has served in leadership roles for the American Society for Engineering Education (ASEE), the American Society of Artificial and Internal Organs (ASAIO), on NIH panels, and is a biomedical engineering program evaluator for ABET. He is a Fellow for the Biomedical Engineering Society (BMES) and the American Institute for Medical and Biological Engineering (AIMBE). Zapanta received the 2016 ASEE Biomedical Engineering Division's Theo Pilkington Award, for his significant contributions to biomedical engineering education as evidenced by the development of successful teaching programs, curricula, and publications.
Zapanta is currently a teaching professor in the department of Biomedical Engineering and the Associate Dean of Undergraduate Studies in the College of Engineering.
Education
1997 Ph.D., Bioengineering, Pennsylvania State University
1991 BS, Mechanical Engineering (Option in Biomedical Engineering), Carnegie Mellon University
Affiliations
Media mentions
CMU Engineering
This is how we roll
From an academic perspective, Buggy symbolizes education in motion. The sleek, three-wheeled vessels are the byproduct of classroom and hands-on learning that's reinforced with legacy knowledge.
Biomedical Engineering Society
Zapanta named BMES fellow
BME's Conrad Zapanta has been elected a Fellow of the Biomedical Engineering Society.