The CMU Materials Characterization Facility is open to researchers across Carnegie Mellon's campus, as well as external users from corporate, government, and university affiliates. More than 220 individual researchers take advantage of the facility each year. Contracts are available for external partners interested in using our lab directly as well as those who seek remote fee-for-service work. Once a member, all researchers may benefit from:
Staff support and training
Networking opportunities with students, postdocs, faculty, and staff
Access to state-of-the-art instrumentation
Internal access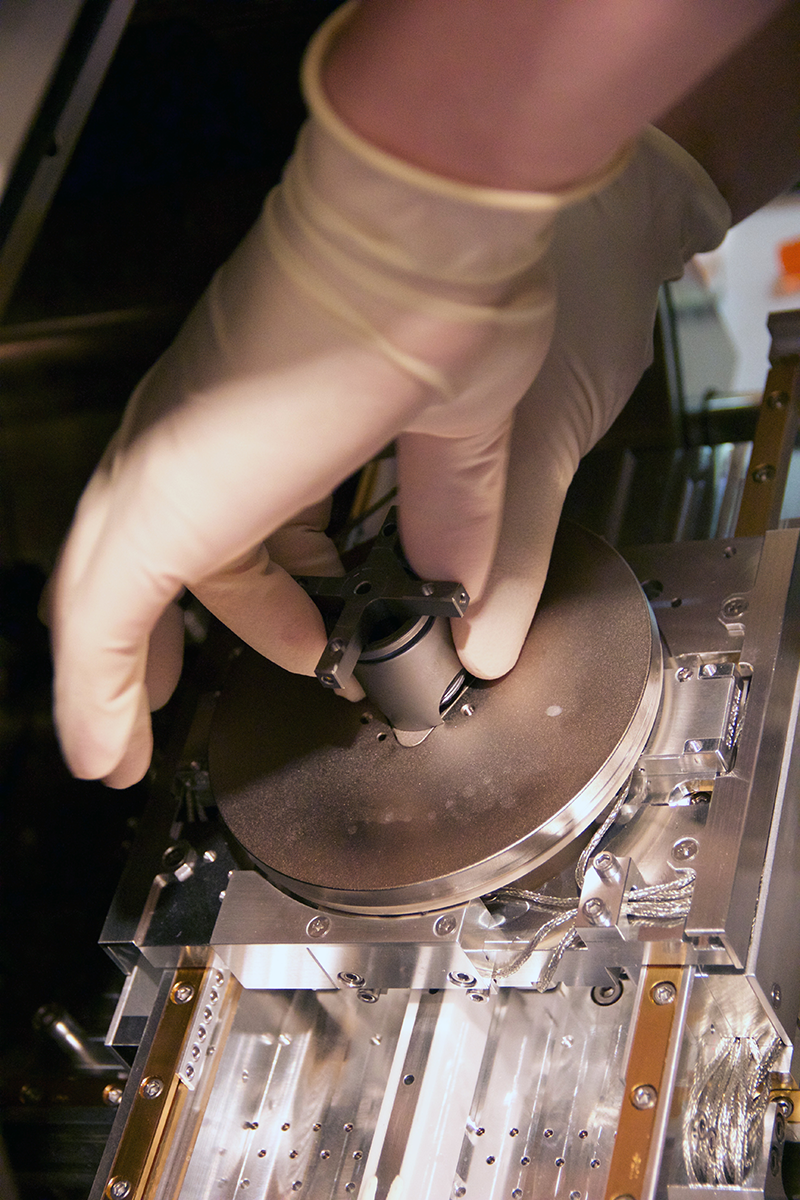 The Materials Characterization Facility is open 24 hours to researchers and is staffed Monday - Friday from 8 a.m. - 5 p.m. To gain access, researchers should:
Complete the following EH&S trainings, scheduled via SciShield (formerly BioRAFT)


All users: Laboratory Safety and Hazardous Waste Management (must keep current with refresher training)
For XRD, SAXS, and CT: X-ray Analytical Training
For all EMs (SEM, FIB, TEM): Radiation Safety Training for EM and XPS users and Compressed Gas and Toxic Gas Procedures

Request an account on the scheduling website: https://ppms.us/cmu/?MCF

Users MUST enter a valid oracle number (research charge account)

Create a training request through PPMS for the instrument or technique needed or sign-
up for SEM training

Users should have their own sample or be close to having their own samples when they request training. Users who do not use the instrument within a reasonable time frame after training may be required to re-train.
Generally, user-to-user training for instrument access is NOT allowed. However, students may sit alongside trained users and observe operation. Once trained, users are welcome to work together. (For example, MCF staff will train a user for FIB access and how to prepare a FIB lamella. Once trained, the user may work with another trained group member to learn group-specific settings to make a lamella).

Make reservations via PPMS once training on an instrument has been completed.  Once
a session has been completed, users MUST report their actual usage (time). 
For general questions regarding appropriate technique, access, or necessary sample preparation,
users are welcome to contact
MCF staff
, or to include these questions in their training request. If
users do not see a specific field for their questions on the request form, they may include them in
the comments section.
External researcher access
The Materials Characterization Facility welcomes external users from corporate, government, and university affiliates. In order to gain access researchers must contact Marc DeGraef or Betsy Clark for rates and fees and additional information.
Internal rates and fees
Electron microscopy
| Equipment | Rate ($/hour) |
| --- | --- |
| TESCAN MIRA-3 FEG SEM | $65 |
| FEI Quanta 200 FEG SEM | $65 |
| FEI Quanta 600 FEG SEM | $65 |
| FEI Plasma Dual Beam FIB | $90 |
| FEI Nova Nanolab 600 Dual Beam FIB | $60 |
| FEI Tecnai F20 TEM/STEM | $60 |
| Thermofisher Themis TEM/STEM | $90 |
X-Ray
| Equipment | Rate ($/hour) |
| --- | --- |
| Panalytical X'Pert Pro MPD X-Ray Diffractometer | $35 |
| Panalytical X'Pert Pro MRD X-Ray Diffractometer | $35 |
| Malvern Panalytical Empyrean X-Ray Diffractometer | $40 |
| Xenocs Xeuss 3.0 SAXS/WAXS | Coming Oct '22 |
| 3D Computed Tomography | Coming Aug '22 |
Scanning probe microscopy
| Equipment | Rate ($/hour) |
| --- | --- |
| NT-MDT Solver NEXT SPM | $35 |
| NT-MDT NTegra SMP | $35 |
| NT- MDT Spectra AFM/Raman | $35 |
Optical microscopy
| Equipment | Rate ($/monthly) |
| --- | --- |
| Optical Microscopy Lab | $25 |
Sample prep lab
| Equipment | Rate ($/monthly) |
| --- | --- |
| Sample Prep Lab | $25 |