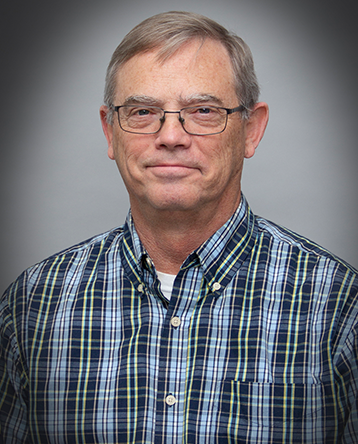 Phillip Campbell is a Research Professor in the Biomedical Engineering Department and the Engineering Research Accelerator at Carnegie Mellon University. He has courtesy appointments in the Biological Sciences and the Mechanical Engineering Departments. Campbell has over 25 years of experience in multidisciplinary research with both engineers and clinicians to develop unique solutions to a wide variety of complex biomedical problems, including the development of natural-based biomaterials, implant biocompatibility, and tissue engineering. One of his overarching research themes involves understanding and engineering the cellular microenvironment from an endocrine point of view, both in vitro and in vivo. The study encompasses growth factor interstitial transport, interactions with receptors and non-receptor binding proteins, immobilization and proteolytic processing of extracellular matrix bound growth factors and other signaling molecules, and live cell and animal imaging. His research has taken advantage of biopatterned microenvironments to spatially deliver signaling molecules to spatially control cell behavior in vitro and tissue formation in vivo toward musculoskeletal, cardiac, immunological, and cancer applications.
Engineering biological signaling for medical applications
Education
1988 Ph.D., Physiology, Pennsylvania State University
1981 MS, Animal Science, Auburn University
1978 BS, Animal Science, Auburn University
Media mentions
CMU Engineering
3D printing the human heart
CMU researchers have published in Science a new 3D bioprinting method that brings the field of tissue engineering one step closer to being able to 3D print a full-sized, adult human heart.
Homegrown biotech firm finds new home on South Side
Carmell Therapeutic, a biosurgical technology company focused on the development and commercialization of innovative plasma-based bioactive materials, is relocating to a manufacturing facility in Pittsburgh's South Side.