Leadership
Burcu Akinci
Director, Engineering Research Accelerator
Associate Dean for Research, College of Engineering
6th Floor, Scott Hall
bakinci@cmu.edu
412.268.2959
Burak Ozdoglanar
Associate Director, Engineering Research Accelerator
6th floor, Scott Hall
ozdoganlar@cmu.edu
412.268.9890
Matthew Sanfilippo
Chief Partnership Officer
6th Floor, Scott Hall
mattsanf@cmu.edu
412.268.8859
Staff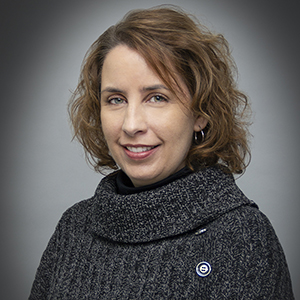 Rhonda Kloss
Director of Sponsored Research Administration
6th Floor, Scott Hall
rkloss@andrew.cmu.edu
412.268.5214
Rhonda Moyer
Director of Finance and Administration
6th Floor, Scott Hall
rm7q@andrew.cmu.edu
412.268.6410
See a full list of our staff.
Meet our affiliated faculty.
Visit us
Parking
The closest parking available is the Pittsburgh Public Parking on Frew Street. Alternatively, a few other parking lots that provide convenient access to Scott Hall are the CIC Garage, Gates Garage, and the East Campus Garage. If you park in the CIC Garage, we recommend that you park on G4 toward the top. There is a plaza you can walk across to access the first floor of Wean Hall. Walk through the lowest door (both vertically and horizontally) and out the other side. You will now be in the mall area, and you will see Hamerschlag Hall on your left. Go past it, and you'll see the diagonal walkway leading to Scott Hall. This is the 5th floor entrance. If you're looking for the Marquis Conference Room, proceed to the opposite side of the building and the conference room will be in front of you at the end of the hallway.