Strategic goal: Research
Conduct research collaboratively, from the foundational to the applied, to solve large-scale and complex problems.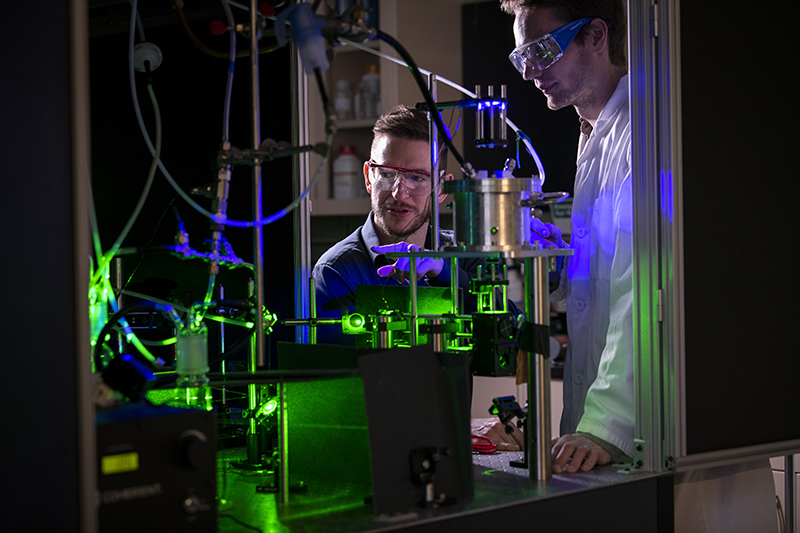 CMU Engineering has a long, strong tradition of research excellence that is built on a foundation of collaboration. Our collaborative and interdisciplinary culture catalyzes new research directions and nourishes established ones, and our bottom-up approach empowers every researcher to identify and pursue the challenges they find most compelling. The results speak for themselves: CMU researchers' interdisciplinary approach tackles problems from the foundational to the applied, resulting in global contributions. We are recognized for the depth, breadth, and impact of our work. This ethos is core to who we are, and we will continue to encourage research of all styles and scales, recognizing that innovation comes from both curiosity- and use-inspired work.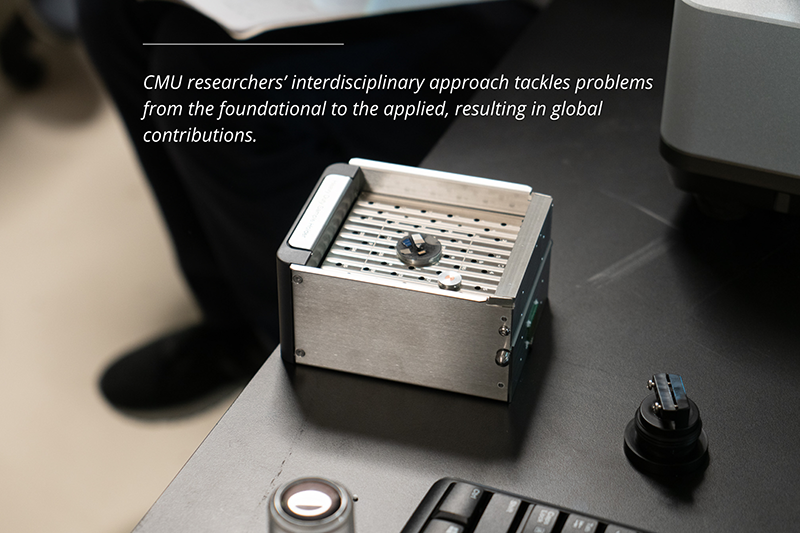 Acknowledging that the most compelling societal problems are interconnected and complex and that our desire is to have impact on a global scale, we must effectively support center-scale efforts that involve multiple investigators, disciplines, and institutions. To become even more impactful in addressing highly challenging societal problems, we will build our capability to conduct research at scale. This requires addressing the complex challenges that require the perspective of many disciplines, connecting CMU Engineering with other colleges, institutions, and new partners, and providing the infrastructure to execute effectively at the center-scale level.
We will achieve this goal with strategic investments in research team leadership, our administrative research support ecosystem, our research enterprise, and entrepreneurial activities that translate research to practice.