Strategic plan
Transformative education and pioneering research for real and enduring good.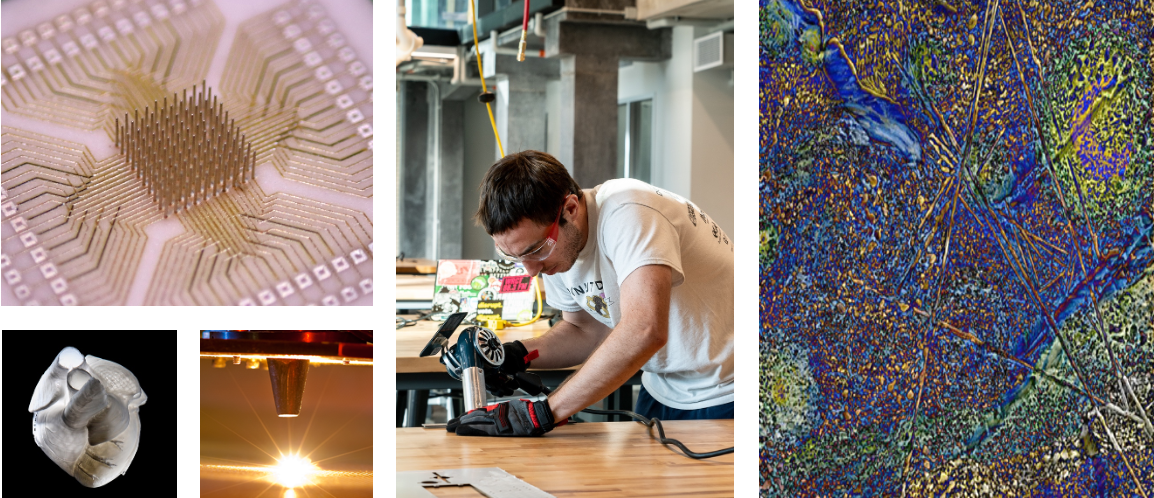 We are excited to present our 2023 Strategic Plan, "Engineering Impact: Transformative Education and Pioneering Research for Real and Enduring Good." We are proud to say that its development connected us with more than 500 people across our community to create a shared vision for the future. Our plan presents specific directions that will produce outsized benefits for the College, driving us toward our overall goal of delivering transformative education and conducting pioneering research that makes a positive impact in our community and around the world.
It is the product of input from a community that is results-oriented, leads from a global perspective, is deeply collaborative, respects and values everyone, and acts with integrity. Our people are our most important asset and are collectively a community with the capacity and the drive to deliver education and conduct research that truly makes the world a better place. Advanced Collaboration®, our way of working together in tight-knit teams of determined experts who leverage diverse insights, complementary skills, and different perspectives to drive change, is part of what distinguishes us from our peers.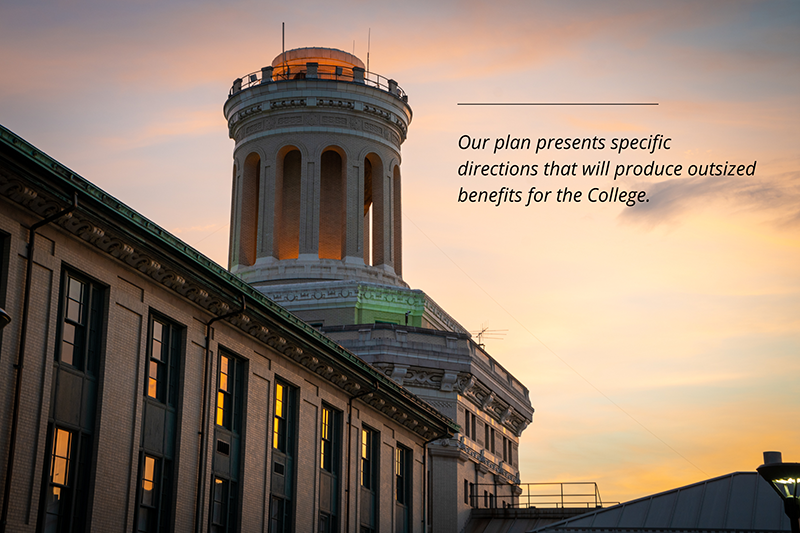 Vision
We educate and innovate to expand the boundaries of engineering, address societal challenges, and create engineering leaders around the world.
Mission
We will build and sustain a global community of engineering leaders to achieve real and enduring good by providing impactful educational experiences, performing pioneering research that spans from exploration to realization, and creating an environment where every individual thrives.
Values
We are results-oriented
We lead from a global perspective
We are creative through collaboration
We respect and value everyone
We act with integrity