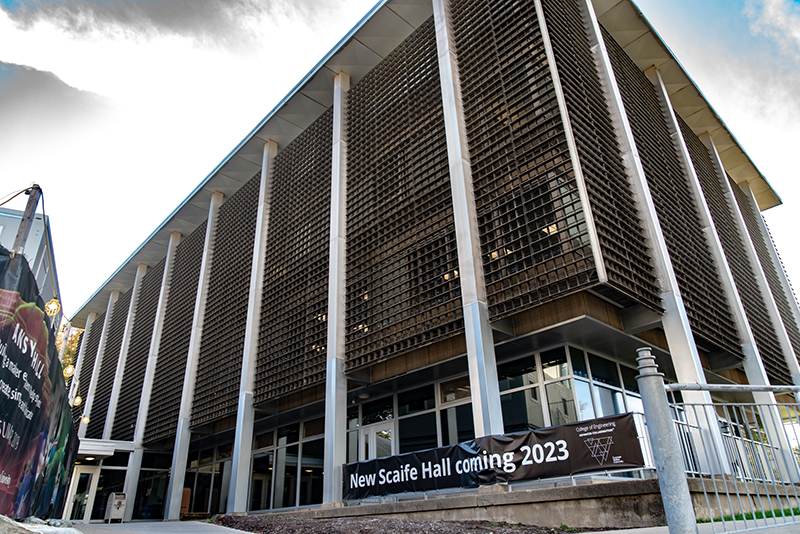 Carnegie Mellon University has started construction on a new Scaife Hall, the Alan Magee Scaife Hall of Engineering. The unique design of the new building will accelerate collaboration from across Carnegie Mellon University. Its shared laboratories will support large, multidisciplinary teams—allowing research partners from across the university to work together in the same space. By increasing collaboration across disciplines, the new Scaife Hall will propel forward new research fields, such as intelligent systems, Softbotics, and drone research.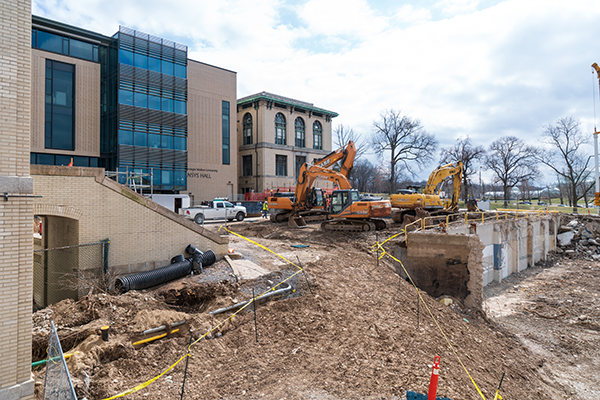 A new Scaife Hall will encourage the development of novel areas of research. The building will foster the College's culture of Advanced Collaboration® by physically situating diverse research groups together in a non-traditional way. For example, Scaife Hall will bring together small-scale and macro-scale robotics, as well as areas such as biohybrid and inorganic robotics. 
By bringing together these researchers, Carnegie Mellon hopes to organically spark innovation and inspire new ways of thinking about complex problems in their fields. This collaboration is essential for fields like Softbotics, which will bring robotics into everyday life.
The new building will more than double the size of the original Scaife Hall, expanding the footprint on Frew Street, forming an engineering and maker quad with Hamerschlag and ANSYS Halls, and creating a new entrance to campus.
Planned renderings of Scaife Hall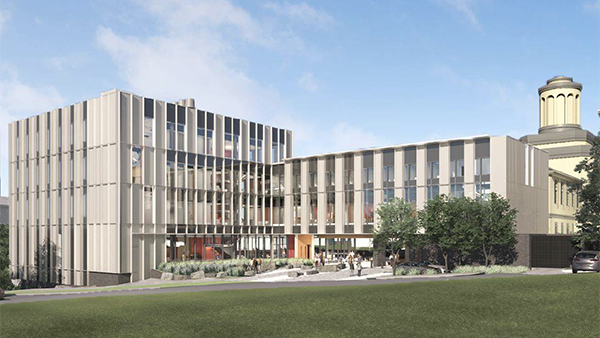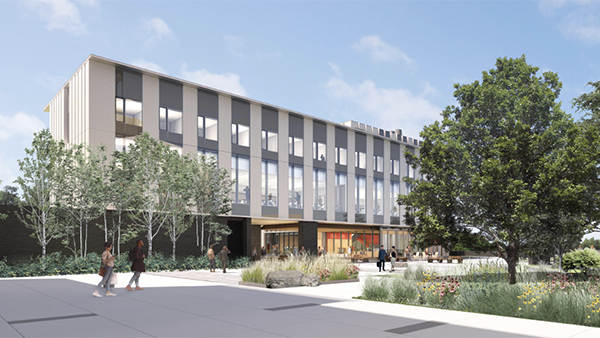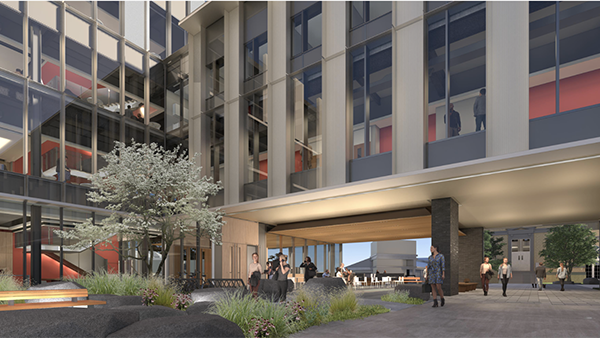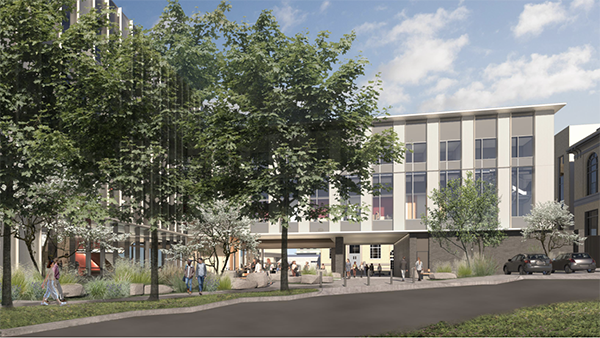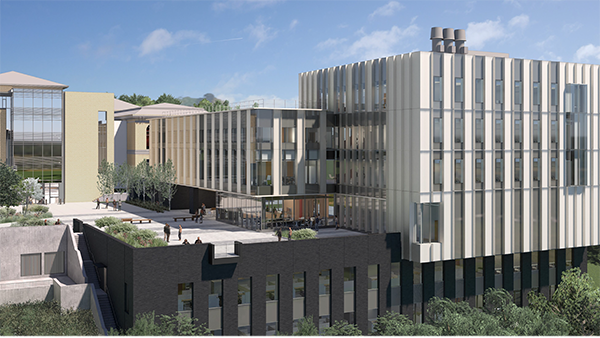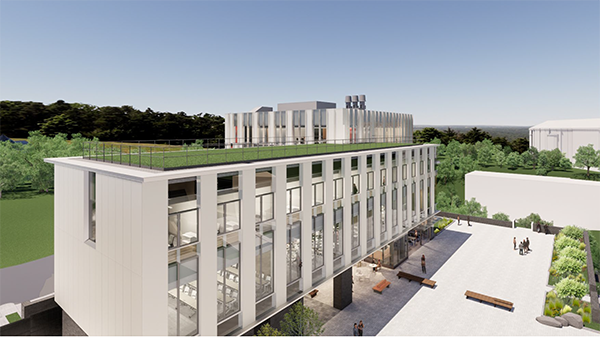 History of Scaife Hall
Scaife Hall's full name is the Alan Magee Scaife Hall of Engineering. The building was named after the longtime benefactor of Carnegie Mellon and the father of Richard M. Scaife, who founded the Allegheny Foundation in 1953. Scaife Hall opened in 1962 on the campus of the College of Engineering, then called Carnegie Institute of Technology.
Scaife Hall is a multi-disciplinary space that serves the College of Engineering, but has also been the home of the Department of Mechanical Engineering (MechE) for nearly six decades.
When the original Scaife Hall opened in 1962, it was transformational. MechE expanded its educational focus from undergraduates to graduate students and research. The labs, office space, and technology housed in Scaife elevated the department and also the university.
Scaife Hall had a state-of-the-art computer which occupied the entire fourth floor. That computer had less processing power than today's handheld smart phones.
With a generous lead grant from the Allegheny Foundation, Carnegie Mellon University has broken ground to build a new Scaife Hall. The new building will be just as transformational as the original. It will accelerate multidisciplinary collaboration, support research in emerging fields, and advance engineering education at Carnegie Mellon. A new Scaife Hall will also build a stronger sense of community for MechE, who has outgrown the current space and is in need of the larger classrooms and collaboration areas that the facility will offer students.