One thing leads to another
Novel methods for making ceramics could abate environmental problems.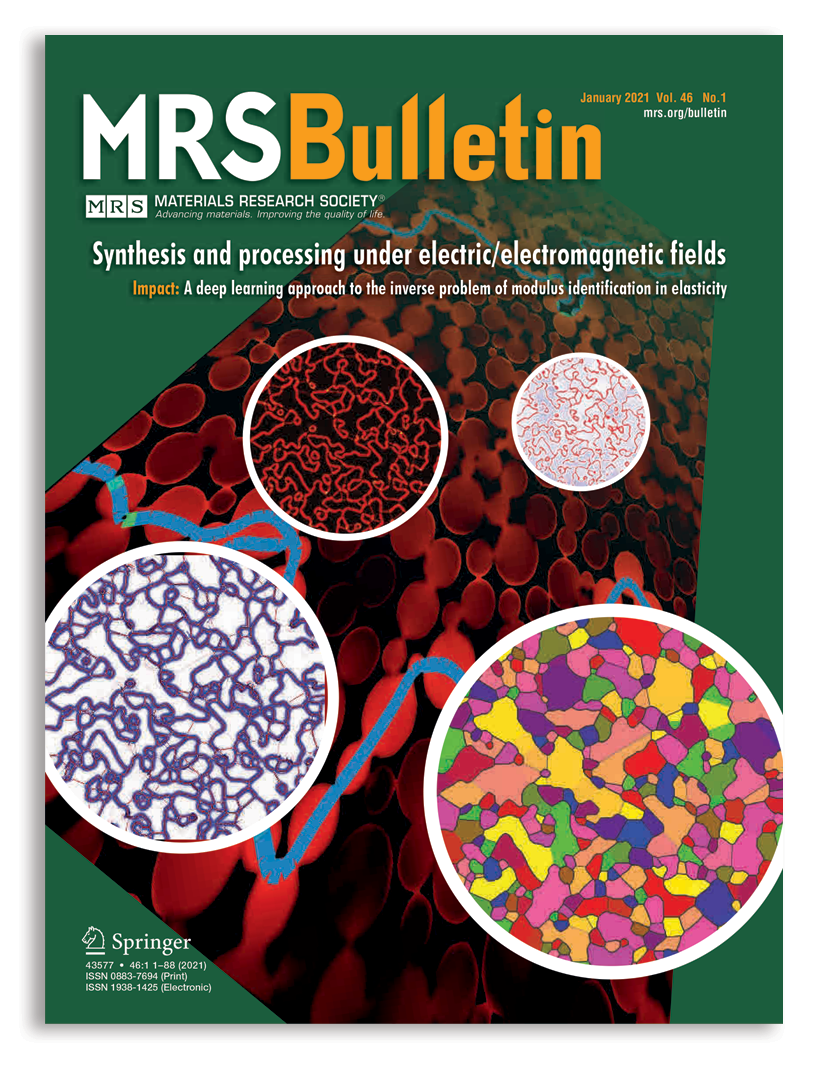 Last year, as the pandemic roiled through academia, B. Reeja Jayan quietly contemplated how to manufacture new ceramic materials that could mitigate environmental problems.
Jayan is an associate mechanical engineering professor at Carnegie Mellon University, and her novel approaches to ceramics research has made her contemporaries take note. So much so that Jayan and Jian Luo, a colleague from the University of California San Diego, were invited to guest edit the January 2021 issue of MRS Bulletin, the flagship journal of the Materials Research Society. The issue examined the synthesis and processing of ceramics under electric and electromagnetic fields.
Each issue of MRS Bulletin has a theme, and the society invites experts in particular topics to guest edit. The society helps shape the direction that the scientific community takes in terms of pursuing advanced materials research, and Jayan has a lot to add to the conversation. She's made a breakthrough in our understanding of how microwaves, a form of electromagnetic radiation, affect materials chemistry, and it's laying the groundwork for energy efficient methods to engineer tailor-made ceramic materials that have new electronic, thermal, and mechanical properties.
Most of the MRS Bulletin's themes are emerging, and guest editors direct dialog on the theme's importance. "This serves as a way to educate the community on new opportunities that they should explore," says Jayan.
In fall 2019, when she and Luo agreed to be editors, they reached out to fellow researchers to brainstorm ideas for technical articles. Jayan had just had her first child and time was tight, but planning for the journal was effectively coming together. However, that didn't last. "Things got very difficult because of the pandemic. We had an international team of authors from universities in the United States, Asia, and Europe. When the lockdown happened last March, people had difficulties. For example, one author had childcare issues and couldn't meet her original deadlines. We had to work around a variety of problems that Covid was creating internationally. It was a lot of work."
Jayan admits that when she signed on for the project, she didn't know the magnitude of effort it would take, but saying no was never an option. "I'm knowledgeable about this discipline and can direct trends for growing it. Leadership is in realizing this goal, right?"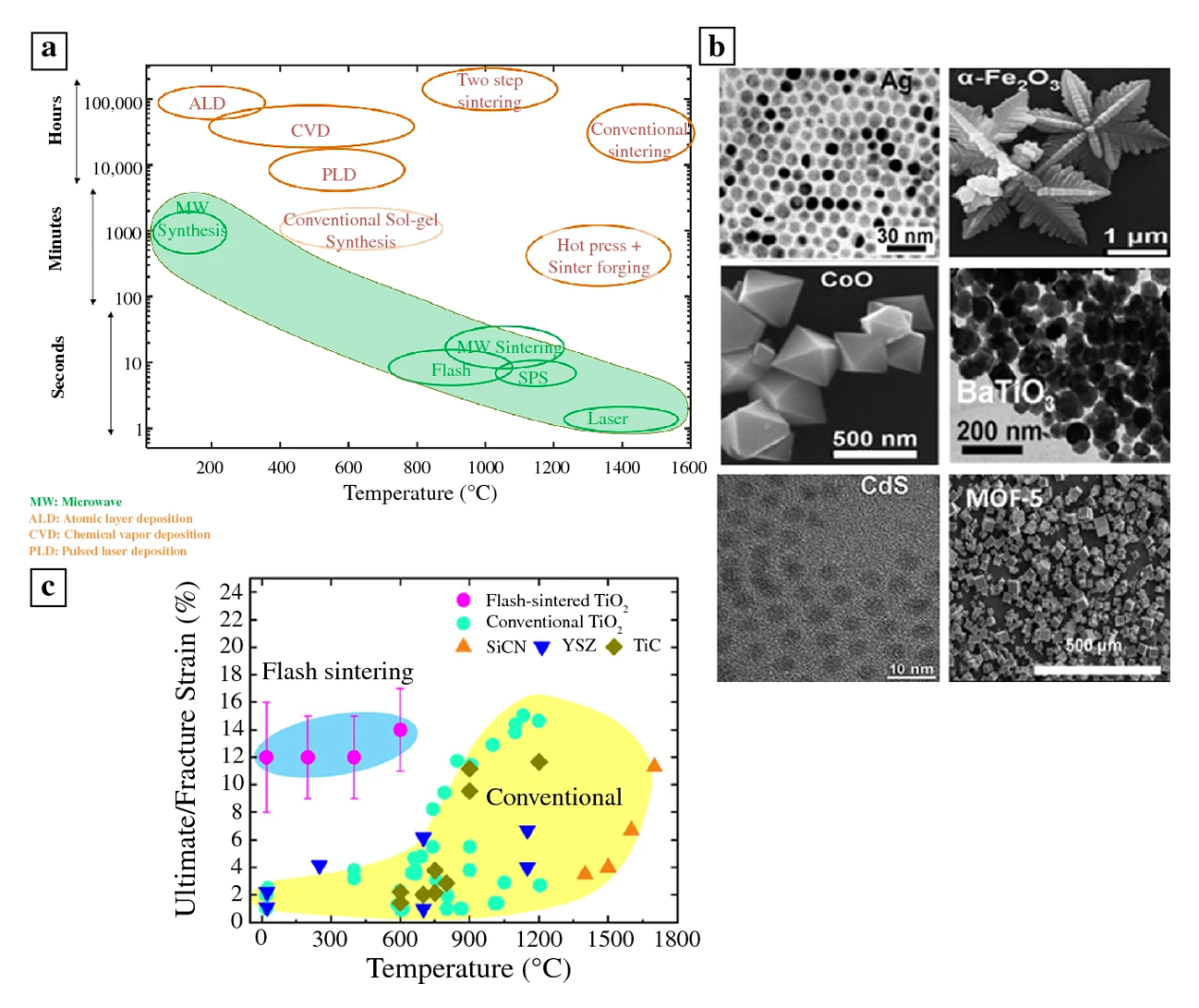 In spite of Covid and working across multiple time zones, they produced the theme issue for the journal. After editing the submissions, Jayan and Luo wrote an introductory piece that loosely summarized the collected articles. They stated their case for using electromagnetic fields to process and make materials, and they outlined the advantages, particularly for reducing energy usage for ceramic manufacturing processes like sintering. Then they put forward how this technology can mitigate issues related to environmental problems.
"To a large extent in the Bulletin, we're talking about new frontiers. It is very fundamental," says Jayan. "From the time humans started making materials, we always applied heat, but that process can be very wasteful. We need ways to manufacture materials that can couple energy directly into the lattice of the material so that we're not wasting energy in high temperature processes. New techniques using electric and electromagnetic fields can thus help us make materials in a more energy-efficient manner."
Something coming up on the horizon is that applying electromagnetic fields can enable applications that enable solutions for sustainability and climate change.

B. Reeja Jayan, Associate Professor, Mechanical Engineering
Grounded in science, Jayan's vision grows bolder. "Something that is just coming up on the horizon is that applying electromagnetic fields can enable applications that enable solutions for sustainability and climate change. For instance, you can use microwaves to recycle plastics by converting them into hydrogen or other fuels."
"This is a crisis we have: All across the planet, landfills are filled with plastics, which are approximately the sizes of mini townships. So, applying external fields will help us create new processes, new technologies, which I believe will be key to solving aspects of our climate crisis. This is why I think we should invest in fundamental science in understanding the energy transfer relationships between electromagnetic driving sources and materials. This knowledge will influence how to make materials in the future and recycle or re-use existing materials."