NextM to host 3-D printing symposium
The NextManufacturing Center will host a symposium and poster session on Wednesday, May 10, 2017 at the RAPID + TCT conference.
WHAT: The NextManufacturing Center at Carnegie Mellon University, one of the world's leading research centers for additive manufacturing (3-D printing), will host a symposium and poster session on Wednesday, May 10, 2017 at the RAPID + TCT conference. The symposium and poster ses­sion are designed to promote discussion about additive manufacturing technology and foster collaboration between industry, government, and nonprofit sectors.
The RAPID + TCT conference, one of the largest 3-D printing conferences in North America, is being held in Pittsburgh, PA, because the region has quickly grown as an international hub for advanced manufacturing and innovation. The NextManufacturing Center sits at the center of this hub, working collaboratively to define the future of the field.
The NextManufacturing Center's event, titled "Building Regional Leadership in Additive Manufacturing" will highlight the regional strength, showcasing presentations from additive manufacturing pioneers from Carnegie Mellon and other universities in the region, leaders from global companies headquartered in Southwestern PA, and regional non-profits.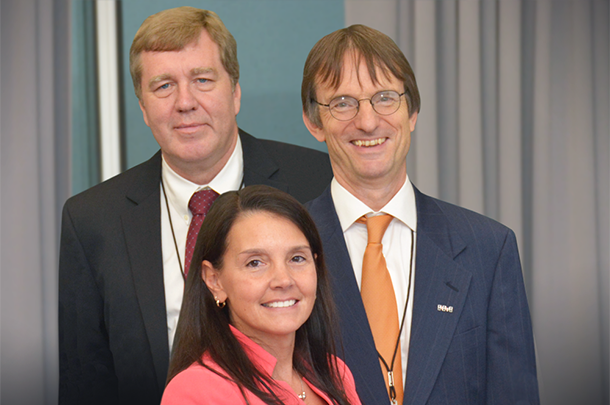 Presentation speakers include:
WHEN: Wednesday, May 10, 2017 (10:00 a.m. – 4:15 p.m. Symposium, 5:00 p.m. – 6:00 p.m. Poster Session)
WHERE: David L. Lawrence Convention Center, 1000 Fort Duquesne Blvd., Pittsburgh, PA 15222
(Most up-to-date room numbers will be available on the official RAPID + TCT mobile app)
The event is free and open to all RAPID + TCT conference registrants. To register, please visit the RAPID + TCT registration page.
Please visit the RAPID + TCT website for more information on the poster session, including media and photography guidelines.
The event was created, managed, and organized thanks to Sandra DeVincent Wolf, executive director of the NextManufacturing center.