"Cutting-edge interdisciplinary research is at the heart of the College of Engineering."
Dear friends,
Cutting-edge interdisciplinary research is at the heart of the College of Engineering. Our capacity for transformative research has made us a top-ten engineering school. The College's research funding accounts for over 40% of the College's overall budget. From a practical perspective, research funding is our lifeblood, but winning grants is not easy. We vie with other leading universities for a shrinking amount of research funding in a highly competitive landscape. To help our researchers find funding sources, apply for, and win grants, I have created the Engineering Research Accelerator.
The Accelerator was formed by combining the office of the Associate Dean for Research and the former Institute for Complex Engineered Systems (ICES). By uniting these groups, the Accelerator has in place an experienced team that can identify larger, multidisciplinary research opportunities and provide necessary services to grow our research enterprise.
I think of the Accelerator as a means for providing much-needed research assistance to our faculty. It provides an integrated, coordinated, and college-wide set of services for research pursuit, incubation, and support. 
The Accelerator identifies and helps faculty respond to research opportunities with Federal and State agencies and industry partners. Incubation activities entail awarding seed grants, founding new centers and boldly pursuing larger multidisciplinary initiatives that few institutions other than Carnegie Mellon can deliver on. Already, the Accelerator has incubated the NextManufacturing Center. However, without steadfast attention to required conditions and contents, proposals can be rejected or non-responsive. Thus, the Accelerator offers pre- and post-award administrative support, contract streamlining, equipment management, and other services.
It is my expectation that the Accelerator will help us win more center level research projects by helping our busy faculty reduce the effort such proposals require.
I want to sincerely thank Burcu Akinci, associate dean for research and director of the Engineering Research Accelerator, and Matt Sanfilippo, chief partnership officer for the college, for helping to make the Engineering Research Accelerator a reality. They, along with the faculty, staff, and students who work within the Accelerator, are ensuring that the College furthers its competitive research advantage.
Sincerely,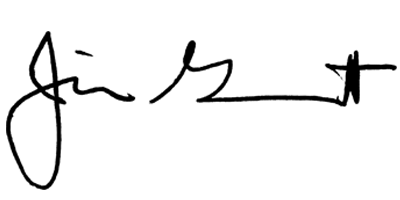 James H. Garrett Jr.
Dean, College of Engineering