Students climbed the mountain together
When the pandemic forced CMU Silicon Valley to operate remotely, the student affairs team created a virtual immersion program to provide students with professional and social opportunities to keep them engaged.
Carnegie Mellon Silicon Valley's proximity to the tech industry has long attracted students. They become entrenched in the Bay Area's innovation culture, and networking is an integral part of their education experience. When the pandemic forced the campus to operate remotely, the Student Affairs team asked themselves how could they provide students with professional and social opportunities to keep them engaged, and they conceived a virtual immersion program called Fall Summit 2020.
"We took inventory of how we operate under normal circumstances," says Lauren Schachar, assistant dean of student affairs. "We leverage strong connections to the amazing alumni in the Bay Area. We have a community-oriented spirit at the Silicon Valley campus, and we're able to do niche programming. We also provide opportunities for students to engage with Silicon Valley companies and with one another."
The Student Affairs team pondered on how they could preserve these aspects of the student experience, which was no easy feat considering in-person restrictions. Their brainstorming kept circling back to the idea of a summit. "Summit is a concept used for a lot of conferences. But we were thinking of summit in the context of 2020 being a challenging year for the students, their families, faculty, and staff. We were all in this process of climbing a metaphorical mountain together," says Schachar.
We created a system where students received a virtual badge for event participation. They collected badges throughout the semester, and there was a prize at the end

Lauren Schachar, Assistant Dean of Student Affairs, CMU-SV
"When we designed Fall Summit 2020, we considered the components of our programming from a remote-only lens," says Schachar. The first step was to get students on board with the plan. The administrators launched the Summit Social Guide program, and student leaders served as Summit guides by steering classmates toward community-building activities. "We created a system where students received a virtual badge for event participation. They collected badges throughout the semester, and there was a prize at the end," says Schachar.
After introducing the concept to the students, the Summit Speaker Series commenced. "Through a collaborative effort with CMU-SV faculty, we had very distinguished speakers from Silicon Valley. The convenience of everything being virtual lent itself well to bringing in top speakers who graciously gave their time to support CMU students," says Schachar. The fall speaker lineup included: Dan Rosensweig, president and CEO of Chegg Inc.; Chenxi Wang, founder and general partner of Rain Capital; Michael Brown, director of the Defense Innovation Unit at the U.S. Department of Defense; Matt Rogers, founder of Incite.org and co-founder of Nest; Alvy Ray Smith, co-founder of Pixar and Altamira; and Sophie Alcorn, founder of Alcorn Immigration Law.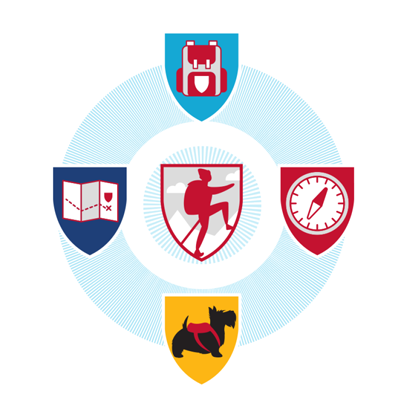 The third leg of the program was the career component, and alumni were tapped to speak at workshops. Sticking to the Summit theme, the Student Affairs team injected wit into the sessions with topics like "trekking through negotiation conversations" or "grab a compass and learn how to navigate your career."
"We invited Pittsburgh students to attend the speaker series and career workshops. We were motivated to make this a CMU community effort while still providing a unique Silicon Valley experience," she says.
"The Student Affairs team developed resiliency in that we had to learn what works for students in this reimagined way. When students weren't participating our team reached out to them individually to help them connect with other students if they weren't finding what they wanted at Summit events. It wasn't lost on us that students were struggling in ways other than social isolation. Some needed help navigating healthcare options and other issues. So, in that way, we focused on individual relationships to provide an ethos of care, which is core to our work in student affairs," adds Schachar.
However, many students did participate in Summit 2020 and their feedback indicated that they understood how CMU-SV was creating meaningful, memorable and extremely valuable experiences for them.
"Summit 2020 was a virtual all-access pass to the Silicon Valley experience in that it was designed to connect, motivate and inspire students, and we think that is what it accomplished," concludes Schachar.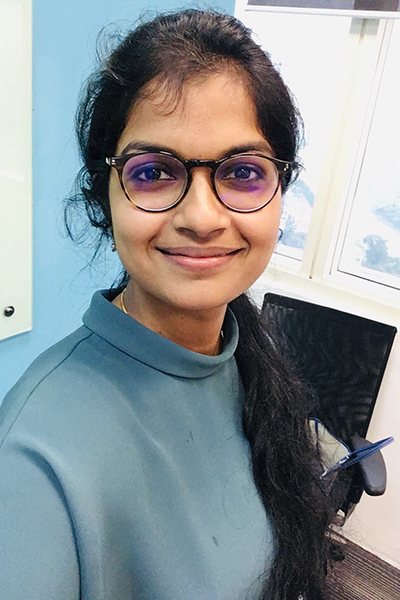 Manuja Gokulan, Student in the Integrated Innovation Institute
The Summit Speaker Series had a diverse mix of guest speakers who were prolific experts having made a mark in their respective fields. It was interesting to learn about their career paths. Some of them always knew what they wanted while some explored different things that led them to find their passion in their current profession. As someone who enjoys the big picture view, I was drawn to these sessions as I was getting condensed insights on life lessons, skills, attitude, behaviors and decisions that these speakers had used to guide their journeys.
For me, Dan Rosensweig stands out because of his practical tips and approach. When asked what career advice he would give students, he said "Find what you really want to do—find an industry, find a company, find a boss and then say yes.' The rest all can be figured from there." I loved his closing remarks that there were no failures in life; it's only when we don't give something we aspire another shot that we choose to fail.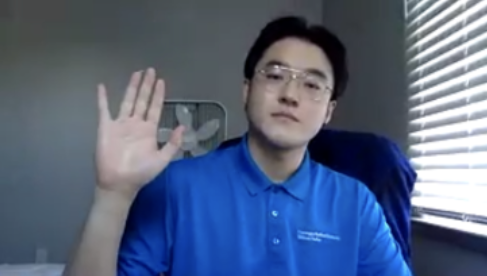 Pujie Wang, Student in Electrical and Compuer Engineering
The Fall Summit helped me stay connected to CMU-SV by giving me the opportunity to become a Peer Career Consultant. I held drop-in advising sessions, and I connected with so many new talented people that I was able to listen to and learn from. We may become colleagues in the future, so getting to know them and staying connected matters. Also, as a person who speaks English as a second language, I learned several new words and phrases to make my language sharp. I really appreciated this experience.