VentureBridge
The VentureBridge program mentors CMU students seeking to transform their high-tech concept into a startup. Bridging the gap between educational and startup environments, the program welcomes aspiring entrepreneurs to CMU's Silicon Valley campus, providing unique access to the region's venture capital ecosystem. VentureBridge teams are supported throughout the process of building their startup into a reality, graduating from the program with a validated proof of concept and strategy for acquiring customers. VentureBridge is hosted by the Integrated Innovation Institute, in conjunction with the Swartz Center for Entrepreneurship.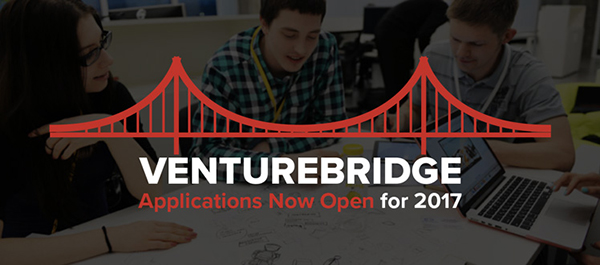 Summer Session
June 5th to August 15th, 2017
Applications due: April 24th
Decision Date: May 8th
Fall Session
September 11th to November 25th, 2017
For more information, visit the VentureBridge page.
A VentureBridge participant in action.

VentureBridge project presentation