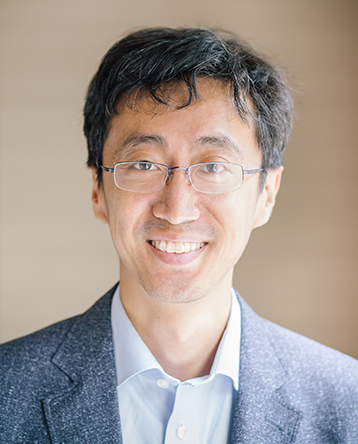 Pei Zhang is an associate research professor in the Electrical and Computer Engineering and Information Networking Institute departments at Carnegie Mellon University. He received his bachelor's degree with honors from the California Institute of Technology in 2002, and his Ph.D. in Electrical Engineering from Princeton University in 2008. While at Princeton University, he developed the ZebraNet system, which is used to track zebras in Kenya. It was the first deployed, wireless, ad- hoc, mobile sensor network. His recent work includes SensorFly (focused on groups of autonomous miniature-helicopter based sensor nodes) and MARS (Muscle Activity Recognition).
Beyond research publications, Zhang's work has been featured on popular media including CNN, The Science Channel, Discovery Channel, CBS News, CNET, Popular Science, and BBC Focus. He is also a cofounder of the startup Vibradotech. In addition, he has won several awards including the NSF CAREER Award and Edith and Martin B. Stein Solar Energy Innovation Award, and is a member of the Department of Defense Computer Science Studies Panel.
Occupant Tracking Through Floor-Mounted Sensors
Sensing the Physical Environment: Four Examples of Inferring Data with Sensor Technology
Sensing the Physical Environment: Preventing Falls in the Elderly
Education
2008 Ph.D., Computer Engineering, Princeton University
2004 Master of Engineering, Computer Engineering, Princeton University
2002 BS, Electrical Engineering, California Institute of Technology
Media mentions
Zhang receives Test of Time Award 2017
ECE/INI associate research professor Pei Zhang recently received the ACM SenSys Test of Time Award (ToTA) 2017 for his 2004 research paper, "Hardware design experiences in ZebraNet."
CMU Engineering
The muscle suit
Thanks to CMU-SV Professor Pei Zhang, the modern athlete now has access to the newest advancement in performance enhancing technology: data.