Jimmy Williams
Distinguished Service Professor, Engineering and Public Policy
Executive Director, Engineering and Technology Innovation Management Program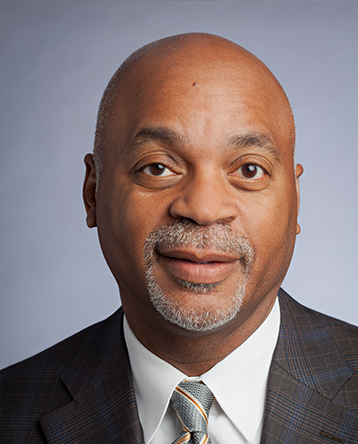 Dr. Williams comes to his current position with significant and practical experience in industry, employing both business and technical acumen as a proven business development strategist, operational leader, and technology and innovation manager.
From 2012, he held the position of vice president of Global Engineering at Pall Corp where he led a 750-member engineering unit, driving Pall's global growth initiatives across its Life Science and Industrial Products business. His restructuring efforts resulted in improved product first time acceptance of 25% and introduced Design for Manufacture and Assembly processes resulting in $8.0M in savings. He reduced globally replicated work resulting in immediate saving of $3.5M.
Prior to Pall, Williams spent 10 years with Alcoa, Inc. In his role as senior director of Research and Development – Alcoa Technology Advantage, he led all facets of business and technology management, including innovation management, portfolio management, market analysis, product development, project management, engineering design, and production operations. Among his many achievements, he initiated and developed Alcoa's first integrated defense market strategy and business plan, growing profitable revenue from $50 million to $720 million and positioning the unit for $1 billion in annual sustainable revenue. As a product innovator, Williams spearheaded a critical assessment of Alcoa's $2.1 billion aero-structures business leading to a cost-saving fundamental shift in materials options. He also developed a cross-functional, multi-business-unit, multi-vendor product development team that successfully inserted an innovative cosmetic finish into Apple's Macintosh computer supply chain, and earned the 2002 RoadStar Magazine Most Valuable Product Award for Dura-Bright surface finish wheel application. 
Beginning in 1983, Williams led a nearly 20-year distinguished career at The Boeing Co. where he held a number of significant research and development and program management positions. Among his accomplishments at Boeing, Williams restructured the company's Advanced Manufacturing Technology Organization, increased manufacturing flexibility and productivity for next-generation wing drilling, and earned Boeing's Black Engineer of the Year award in 2001.
Education
Ph.D., Engineering and Policy, Washington University
MBA, Marketing and Management, Lindenwood College
BS, Mechanical Engineering, Texas A&M University
Media mentions
Williams honored as distinguished alumnus
ETIM Director Jimmy Williams was honored as a Texas A&M Distinguished Alumnus. This award is the highest honor bestowed upon a former student by Texas A&M University and The Association of Former Students.