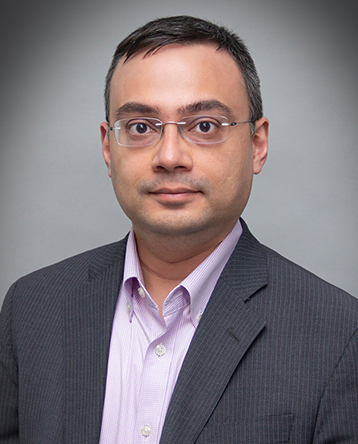 Parth Vaishnav is an assistant research professor in the Department of Engineering & Public Policy (EPP) at Carnegie Mellon University. His research is aimed at understanding how new technologies can be deployed to solve society's problems, particularly in the areas of energy and the environment. He teaches a course on Climate Science and Adaptation and runs the U.S. Association of Energy Economics' annual case competition. Vaishnav received a Ph.D. in engineering an public policy at CMU in 2015 and spent a year at the University of Cambridge getting his master's of philosophyl in technology policy. Prior to that, he worked as a strategy analyst for Shell's natural gas business in Europe.
Education
2015 Ph.D., Engineering and Public Policy, Carnegie Mellon University
2011 MPhil, Technology Policy, University of Cambridge
2005 Master of Technological Design, National University of Singapore and Eindhoven University of Technology
2003 BE, Mechanical Engineering, National University of Singapore
Media mentions
The New York Times
Vaishnav quoted on solar panel installation
In a New York Times article about solar panel installation tax breaks, EPP's Parth Vaishnav was quoted about the payback period for those choosing to install solar panels. The price of installation even with the tax credit is still high, but Vaishnav says that in addition to an increase in home value, "The system will actually pay for itself in a reasonable amount of time."
Popular Science
Vaishnav on Hyundai solar panel roofs
EPP's Parth Vaishnav was interviewed by Popular Science for a story about Hyundai's new cars with solar panels on the roofs, and expressed skepticism about its effectiveness: "If you wanted to deploy solar power, is the roof of a car the best place to put it?"
Axios; Grist; Pacific Standard
EPP research featured in multiple media outlets
A recent study by EPP's Parth Vaishnav and colleagues was featured in multiple media outlets including Axios, Grist, and Pacific Standard. The researchers found that people support nuclear power more when they compare the benefits and risks of different energy sources without knowing which energy source belongs to which assessment.