Kathy Lachenauer
Professor of the Practice, CMU-Africa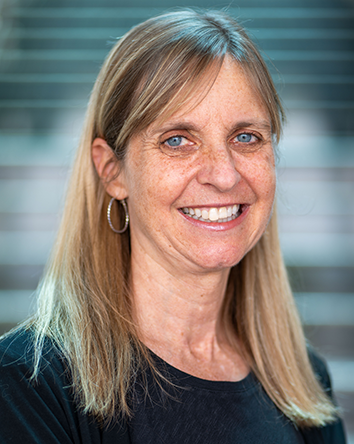 Kathy Lachenauer joined CMU-Africa as Professor of the Practice and as liaison to CMU-Pittsburgh in March 2022.  She teaches in the areas of communication and leadership, including First Year Seminar, MSIT Practicum, and the Academic Skills Orientation class. Additionally, she seeks to find opportunities to grow and enrich the partnerships between the Pittsburgh and Kigali campuses.
Prior to this role, she held management leadership positions at Carnegie Mellon's Pittsburgh campus and with other non-profit organizations. Most recently, she served as executive director of The Fine Foundation, a Pittsburgh-based family foundation providing grants in arts and culture, Jewish life, and science and medicine. To date, the foundation has provided $70 million in grants to over 350 non-profits in the Pittsburgh region and beyond.
Lachenauer also held the executive director role at Family House, a Pittsburgh non-profit organization that provides affordable housing to over 15,000 patients and families traveling to Pittsburgh annually for medical care. She managed a 70-person team and a $5 million annual budget.
For 16 years, Lachenauer worked for CMU-Pittsburgh in various leadership roles advancing the university's philanthropy and alumni relations priorities, including strategic partnerships with the Bill & Melinda Gates Foundation, Microsoft Corporation, and the Heinz Endowments. She served as associate vice president of the Advancement Division, overseeing human resources and the operational budget for the division's staff of nearly 200. She also served as associate vice president for the University's Corporate and Foundation Relations program and Associate Dean of Advancement for the College of Engineering.
Lachenauer received her B.A. in English and MBA from Stanford University.