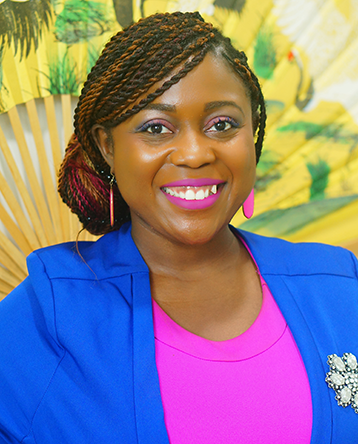 Gbemi Disu is the executive director for Carnegie Mellon University Africa in Kigali, Rwanda. In her role, she is responsible for providing administrative and strategic leadership to expand CMU-Africa's global reputation and impact. Disu engages closely with the Government of Rwanda, the Mastercard Foundation, and other partners in implementing CMU-Africa's vision of educating the next generation of African technology leaders and supporting the acceleration of inclusive digital transformation of Africa.
Disu is a multilingual global leader with over 15 years of experience in higher education, financial services, and energy sectors in several countries across four continents. Prior to joining CMU-Africa, she served as chief business officer at George Mason University Korea, where she was instrumental in establishing the campus, driving strategic growth, and achieving financial sustainability for the campus. At George Mason University, she held other leadership positions, including Special Assistant to the President, Executive Director for Strategic Initiatives, and Executive Director for Global Strategy. Disu's professional experience includes working for the Arizona State Legislature, as well as Fortune 500 companies such as HSBC and Chevron Corporation.
A passionate advocate of sustainable prosperity, Disu is a founding member of the University Global Coalition, which is a global platform of universities committed to working together in partnership with the UN to support the SDGs through education, research, and service. Disu also serves on the Sustainability Advisory Council for Carnegie Mellon University. A global thought leader, Disu serves on a number of nonprofit boards and has presented at over 100 conferences and events worldwide. 
Disu received her bachelor of science in economics and international business from the Barrett Honors College at Arizona State University (ASU). She received her MBA in global management with honors from Thunderbird School of Global Management.
Education
MBA Global Management, Thunderbird School of Global Management
BS Economics and International Business, Arizona State University