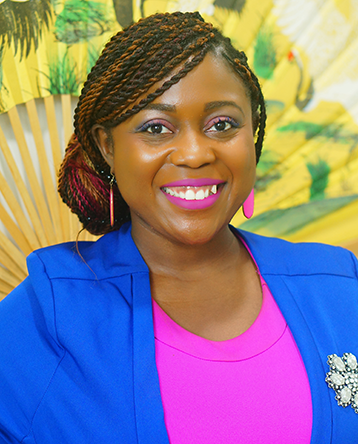 Gbemi Disu is the executive director for CMU-Africa in Kigali, Rwanda. As a member of the leadership team, she works in partnership with the director of CMU-Africa to provide administrative, strategic, and operational leadership. She is responsible for developing and implementing strategies to grow CMU-Africa's global reputation and impact. Disu engages closely with the Government of Rwanda, the Mastercard Foundation, and other CMU-Africa partners in implementing CMU-Africa's vision of educating the next generation of African technology leaders and supporting the acceleration of inclusive digital transformation of Africa. As the executive director, she is responsible for managing government, corporate, and foundation initiatives that are regional, national, and international in scope. She provides high-level oversight of business operations, partnership relations, and student affairs and services. Externally, she will develop strategies for attracting resources to support the program's critical work, including transformational gifts that enable advances in engineering-related teaching, learning, and discovery.
Disu comes to Carnegie Mellon with 15 years of experience in higher education, financial services, and energy sectors in several countries across four continents. Prior to joining CMU-Africa, she served as chief business officer at George Mason University Korea, where she was responsible for campus administrative, external relations, financial, and operations management and played a key role in achieving strategic growth and financial sustainability for the campus. At George Mason University, she held other leadership positions including special assistant to the president and executive director for global strategy.
Disu received her bachelor of science in economics and international business from Arizona State University (ASU). She received her MBA in global management from theThunderbird School of Global Management at ASU.