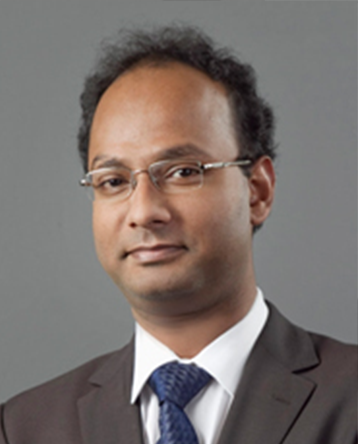 Anupam Datta is an associate professor at Carnegie Mellon University where he holds a joint appointment in the School of Computer Science and the Department of Electrical and Computer Engineering. His research focuses on the scientific foundations of security and privacy. Datta's work has led to new principles for securely composing cryptographic protocols and software systems; applications of these principles have influenced several IEEE and IETF standards. His work on privacy protection has led to formalizations of privacy as contextual integrity and purpose restrictions on information use; accountability mechanisms for privacy protection; and their applications in healthcare and Web privacy. Datta has authored a book and over 40 other publications on these topics. He serves on the Steering Committee and as the 2013-14 Program Co-Chair of the IEEE Computer Security Foundations Symposium. Datta obtained Ph.D. (2005) and M.S. (2002) degrees from Stanford University and a B.Tech. (2000) from IIT Kharagpur, all in Computer Science.
Accountability in Computer Decision-Making
Education
2005 Ph.D., Computer Science, Stanford University
2002 MS, Computer Science, Stanford University
2000 Bachelor of Technology, Computer Science and Engineering, Indian Institute of Technology Kharagpur
Affiliations
Media mentions
Politico
Datta on using bots to analyze online discrimination
Internet bots have developed a bad reputation, but they remain necessary for research on online discrimination. A Carnegie Mellon University study used bots to analyze the variation in advertisements between men and women. The study found that Google ads treated men and women differently, but "we can't be 100 percent sure why it happened," said ECE's Anupam Datta, one of the study's authors.
Fortune
Datta cited by Fortune on the fairness of AI
Anupam Datta was cited in an article in Fortune about how AI might be fairly and judiciously engineered and applied in the wake of Facebook's scandal with Cambridge Analytica.