The student machine shop is available to all associated with Carnegie Mellon University. However, certain trainings are required for access.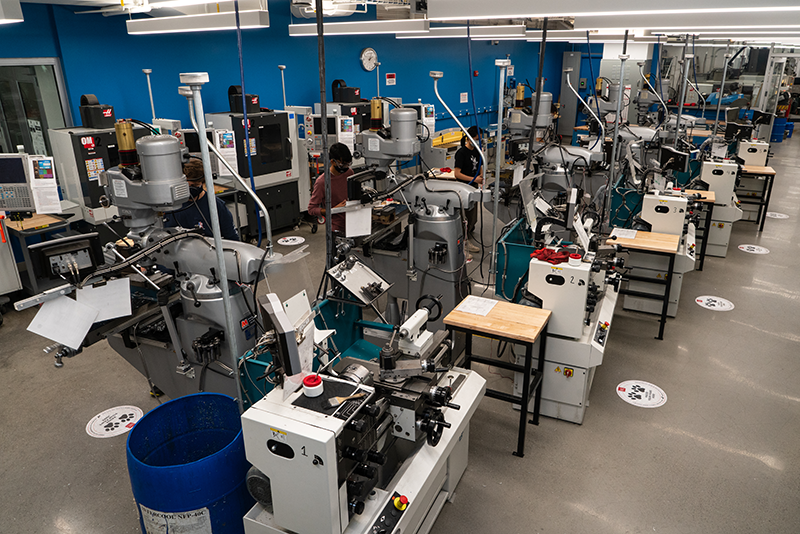 Undergraduate/graduate training
Open lab/part creation process
You must have completed 24-200 to access the space.
Open lab is offered in between class (No open lab during 24-200 or 24-300 class).
Full time staff workers are always available for consultation/support.
Students must cleanup and return all tooling when done machining. (Those who do not comply will be suspended from the shop.)
See shop calendar for shop hours.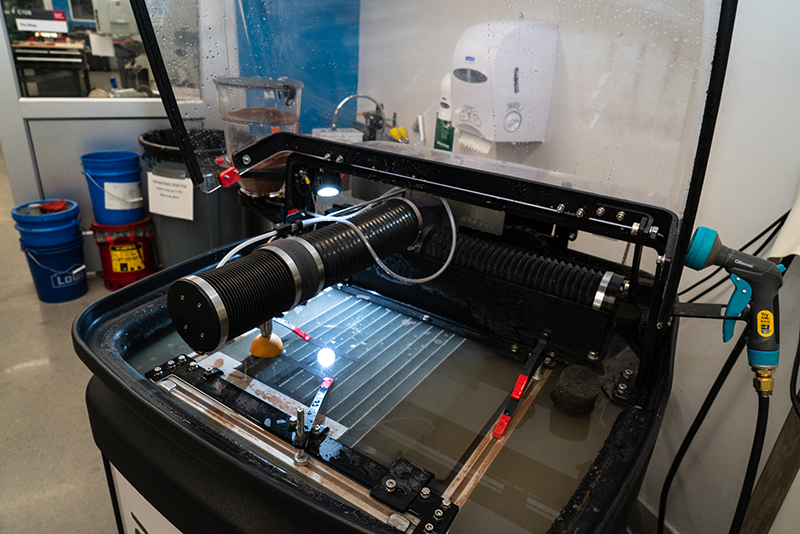 Using the water jet requires the completion of: 24-300: Fundamentals of CNC Machining (MINI) and the Water Jet work shop training.