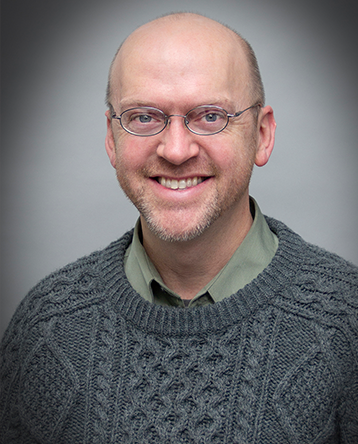 Jacob Stempky started working in the world of academia way back in 1999 when he worked as a help desk support person at the University of Michigan, from which he had just graduated. They had just implemented Peoplesoft. Stempky was part of the Vendor Support Team who played a critical role in getting everything back up and running smoothly. From there he moved to Chicago, and after a few years of doing odd jobs he wound up at Northwestern University as the assistant to the chief financial officer for the School of Medicine. It was here he fell in love with the institutional working life and began honing the skills that enabled him to make steady progress in the world of research administration.
He was later hired as the coordinator of finance and administration for the Department of Neurology in the medical school at Northwestern. It was here he started learning the ways of both pre- and post-award research administration, but mostly he handled the post-award for the Neurology Department who had a clinic at the hospital close by. At times he juggled up to 25 clinical trials at any one time, as well as the human subject payments for all of them. From budgeting to close-out he learned the rules of the NIH and various foundations, associations, and societies the department had grants from.
In 2009, he moved to Pittsburgh with his wife and started as the coordinator for the Cellular and Molecular Biology Cancer Biology Program and specifically the DNA Repair Group. This is where he started to garner the ways of pre-award research administration. While there, his group at the University of Pittsburgh Cancer Institute were honored enough to be awarded 5 NIH R01's. These accolades and knowledge helped Jacob learn enough to move on to the Office of Research at the University of Pittsburgh where he was the grants and contracts officer for 13 divisions of the Department of Medicine, as well as Ophthalmology, Neurosurgery, and the Graduate School of Public and International Affairs. He was tasked with reviewing and submitting up to 250 NIH grants a year, as well as to negotiate all federal and non-federal grants for his constituency.
After almost four years, he moved to Carnegie Mellon University and started as one of two employees in the College of Engineering's brand new Research Administration group. Here he was assigned to the Department of Biomedical Engineering where he conducted both pre- and post-award administration and helped monitor the gamut of grants and contracts. After two years, and the acquisition of his CRA certification, he transitioned to The Engineering Dean's Office Research Accelerator and began doing pre-award research administration for all the engineering departments and handling many of the large scale proposals including NIH training grants and multiple large DARPA proposals.
Education
B.F.A, The University of Michigan